Welcome to the IWC's September edition of Yummy News, your one-stop-shop for all things delicious, from wines to try, food and wine pairing, restaurant reviews, details of our latest tastings on offer and so much more.
IN THIS ISSUE
ON THE GRAPEVINE
Special Offer: Le Grand Day of Indulgence
There are only 6 places left in Le Grand Day of Indulgence. If you correctly answer these questions then you are qualified to snap up the last seats at Buy 2 get 1 Free with our compliments. (ie. Only $12,000 per person)
At the IWC we strongly believe that a little indulgence is non-negotiable!
The questions are:
1. Which artist painted the 1993 Chateau Mouton Rothschild Label and what did he paint?
2. Who painted the 2004 Chateau Mouton Rothschild Label and what did he paint?
Send your answers here now.
IWC and Bettane & Desseauve are proud to bring the most extravagant and incredible tasting of irreplaceable French vintages to wine lovers in Hong Kong, Macau and China.

Highlights:
The first of its kind in Hong Kong
8 vintage Champagne with Caviar brunch
7 Chateau Mouton Rothschild: 1986, 1996, 2000, 2003, 2004, 2005, 2006
5 Chateau d'Yquem: 1962 (Magnum), 1989, 1998, 2001, 2004
All wines are direct from chateaux and domains
Generous tasting portions (only 10 glasses per bottle)
Social, Q&A and autograph sessions with guests and speakers
Special Guests of Honour:
Mr Philippe Sereys de Rothschild, owner of Baron Philippe de Rothschild S.A.,
Mr Hervé Berland, Managing and Commercial Director of Chateau Mouton Rothschild
Speakers:
Michel Bettane, the most respected French wine critic
Thierry Desseauve, international acclaimed wine writer and critic
Simon Tam, Greater China's foremost wine expert
Greater China Wine Critics Association Inauguration Party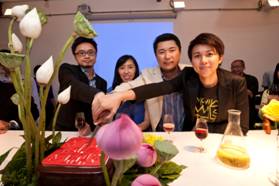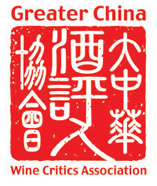 Founding members from left to right are: Ronny Lau, Alice Ho, Simon Tam and Jordan Choy
The Greater China Wine Critics Association was born in June 2010. The objectives are to promote the highest standard and integrity in wine writing as well as communication. Simon was elected Chairman for three years by the founding members, who themselves are prolific wine writers in Hong Kong and Greater China.
The inauguration party was well attended by the HK wine industry, food and wine personalities, hoteliers, restaurateurs and many IWC friends. The founding members are Simon Tam, Ronny Lau, Alice Ho and Jordan Choy.
Yarra Valley Oakridge 864 single vineyard tasting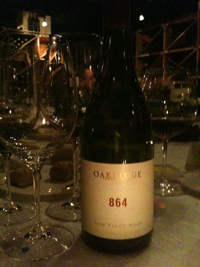 Tersina was at the Chef's secret hangout at the Kowloon Shangri-la (the wine cellar at the basement four floors below sea level) earlier this month to taste the Yarra Valley Oakridge 864 single vineyard collection with winemaker David Bicknell. Although the wines are not labelled as organic, David applied minimal interference in both the vineyards and winery. All grapes are hand picked and fermented naturally without the use of cooling system. The result is beautifully crafted wines with full expression of the fruits, balanced structure and complexity.
The barrel fermented 08 864 Chardonnay has a creamy texture. The subtlety and complexity is reminiscent of a classic white Burgundy. The 08 864 Pinot Noir is whole berries fermented with a dense cherries nose that leads to a savoury and earthy flavours. It will be interesting to see how it develops in the bottle.
We had a world preview of the 08 864 Cabernet Sauvignon, which was served on a table the first time in the world. David planned only to release this wine in a year or so but it is actually perfectly drinkable now. It is fruit forward, easy drinking with fine tannins. James from Montrose, the distributor of Oakridge here, is urging Steve to release the wine earlier. On the other hand, the 05 vintage is a more powerful wine with a cigar note. It has more depth and length comparing to the 08 - a perfect demonstration of vintage variation.
We also tasted the 05 and 08 864 Shiraz and the 09 sticky Viognier. Oakridge wine is available through Montrose Fine Wines in Hong Kong (Tel 2555 8877, website: www.montrose.com.hk)
back to top
IWC TASTING & COURSES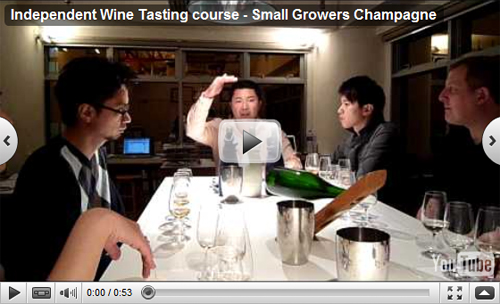 Here are our courses in September:
29th September: What is Simon Drinking? Coonawarra and Napa Valley Cabernet Challenge.
Price: HK$1,000 per person
Book now
28th September, 2nd & 5th October: Tasting Series 2: The Complete Wine Tasting Course
Format: 2.5 hr/module; 3 modules. Price: HK$2,500 per module per person
Read more & book now
Upon Request: Tasting Series 3: Blend Your Own Bordeaux Challenge.
We just did a workshop for Luxe Dining, click here to see what they said.
Email us or call us on (852) 2549 0081 to discuss your booking.
BETTANE & DESSEAUVE TALK BORDEAUX
Chateau d'Yquem

Making great sweet wine is not an easy process and a lot of skill is needed. Fortunately the team at Yquem is truly brilliant, with Francis Mayeur as technical director and Sandrine Garbay as maître de chai, helped by Antoine Depierre in the vineyard. The trio is passionate about quality and they benefit from the knowledge of Denis Dubourdieu, the famous consultant, who is Barsac born and owns a classified growth Château Doisy Daëne. Botrytis cinerea has no secrets from him and his abilities as a micro biologist explain the improvement in purity of taste in the latest vintages. In fact there has been a true evolution of style since 2004. After the brilliant 2001, which was a perfect example of the powerful and sensuous balance loved by the Lur-Saluces family, the team wanted to be more flexible and more sensitive to the individual style of each vintage. Up to 2002 only pure botrytis berries were used for the grand vin, picked when they reached 20° potential alcohol, no more, no less. Now if it is convenient to express the originality of a vintage, it is acceptable to pick a proportion of dried berries (raisin passerillé), or to blend a small volume of perfect 18° level (for the perfume and freshness) to a very concentrated botrytis juice, to get the right amount of "rôti" (roasted aromas and texture). 2004 is a jewel of pure beauty and purity of taste, 2005 magic, 2006 far above anything else in Sauternes, 2007 a triumph, 2008 superb, 2009 as opulent as 2001 with more refinement of texture.

Click here for more Bettane & Desseauve's answers to 2009 Bordeaux questions
TASTE THIS SPACE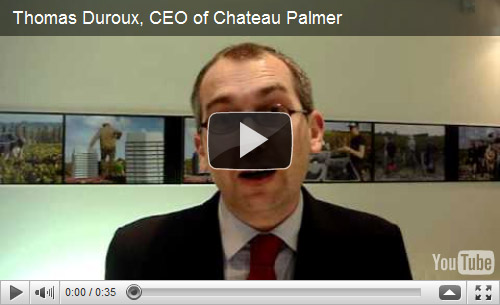 YUMMY QUIZ
Last month's question: Where is Simon yum cha with Andrew Caillard MW? The answer is Lin Heung Tea House. The winner is Lillian Haynes, who was the first one to get the correct answer. Congratulations Lillian. You have won a priceless New Zealand Sauvignon Blanc from Simon's cellar.
This month's question: In which Country are you likely to encounter this excitable vendor!?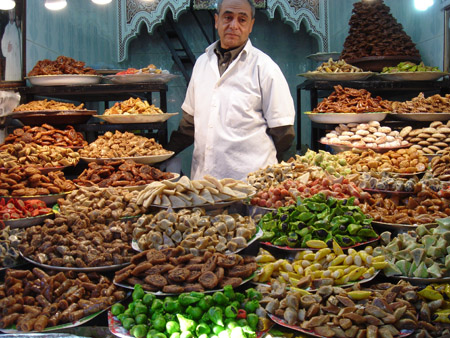 Prize: A bottle of wine from Simon's cellar (with all his global wine travel, you know you'll be in for a treat!)
Get In Touch
For further inquiries, please visit our web site http://www.iwinecentre.com or email admin@iwinecentre.com or telephone :(852) 2549 0081