SIMON JOINS CHRISTIE'S AS HEAD OF WINE, CHINA
We are excited to announce that Simon Tam, the founder of IWC, will be joining Christie's as Head of Wine, China as of 1st March 2011. Read more

IWC is joint by new partners Lisa Perrotti-Brown MW, Ned Goodwin MW and Neal Martin to provide education and marketing services in Greater China.

IWC team wishes SImon the very best on his new adventure.

Independent Wine Centre team combines technical qualifications, hands on practical experience and cultural awareness to provide an unmatched range, depth and quality of service: Corporate events, seminars, tutored tastings, private functions and more. Email us for further discussion.

Tersina Shieh
Lisa Perrotti-Brown MW
Ned Goodwin MW
Neal Martin
Bettane & Desseauve
Meet the team
FLAVOUR COLOURS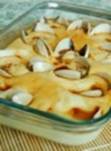 Steamed Egg with clams 蛤蜊蒸水蛋
Egg is lively and blond but the succulence of the clams adds richness and depth thus making this a comforting ivory flavour colour dish. Try a Viognier from South Australia's Barossa Valley or a Marsannay Burgundy from 2002 VIntage. A Rioja Crianza from Spain is also ivory flavour colour.
Check out this and more Chinese food and wine matches in Flavour Colours, a Chinese Food and Wine Pairing iPhone/iPad App.
Wines in the Valley  酒 • 在快活谷
The Hong Kong Jockey Club is hosting its first 'Wines in the Valley' in the evenings of 2nd, 9th and 16th of March (Wednesdays) at the Happy Valley Racecourse, featuring some 50 wines from six countries: France, Italy, Spain, Australia and New Zealand. Flavour Colours have been invited to pair the wine with their delicious chef's creations.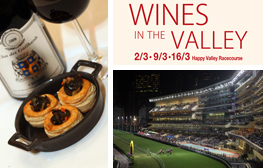 Vol-au-vent stuffed with French snails with Ribera del Duero and Pan-fried Louisana Crab cake with an Oregon or Marlborough Pinot Noir are just two of the many Flavour Colours perfect pairing on offer.
Get your Wine Pass ($150 each for 8 tasting glasses) from the Happy Valley Racecourse for a fun evening with delicious food and wine, games with fabulous prizes and more.  Hotline: 1817.
back to top
WHAT'S IN THE GLASS
Rockford Eden Valley Riesling 2006
Concentrated, with intense floral and citrus fruit aromas, expressive of grapes harvested from 80 year old vines on low yielding, dryland vineyards. The grapes were hand-picked slightly late in the season to produce a round, full bodied wine, but there is still enough acidity to balance the rich fruit. There is plenty of life left in this wine and it will continue to age nicely in bottle. Available from Summergate. Tel: 2545 4100.

Geoff Merrill Wickham Park Foothills Sauvignon Blanc 2010
Good mid-palate with grapefruit and tropical fruit aromas. Grapes were picked at full ripeness to produce the rich character and weighty palate body, then batch-processed according to different blocks with minimal winemaker manipulation to allow the fruits to express themselves. Veteran winemaker Geoff Merrill believes in blending. This wine is a blend of several batches of Sauvignon Blanc from a single vineyard that complement each other. Goes well with ivory flavour colours food and is good value for just over $100. Available from Wine 'n' Things. Tel: 2873 5733.
back to top
MASTERS OF WINE INSIGHTS
Lisa Perrotti-Brown MW
Lisa, ''This month I'm in the process of tasting hundreds of wines from Australia's New South Wales state for the forthcoming Wine Advocate report. I continue to be in absolute awe of the best wines coming out of the traditional regions (e.g. Hunter) as well as the newbies (e.g. Canberra District and Orange). If you've never tasted wines from these regions, get set to have your preconceptions of Australian wine completely challenged!
Ned Goodwin MW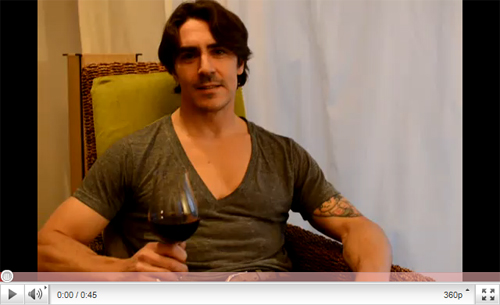 Ned, '09 Cru Beaujolias are arguably the most under-rated wines on earth
back to top
NEAL MARTIN'S JOURNAL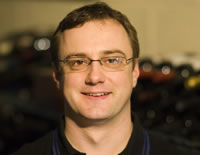 IWC is delighted to introduce Neal Martin, the international acclaimed wine writer to Hong Kong wine lovers. We will feature Neal's humorous yet informative diary at IWC website. Here is the extract of the first article:
A Man Named Keith: Moss Wood
Since I spend much of my time in French wine regions such as Bordeaux and Burgundy, I rarely encounter vignerons or maître-de-chais called "Keith". It has taken over a decade before I met a "Keith", but the "Keith" was one worth waiting for. I first met Keith Mugford of Moss Wood at the annual "Coonawarra Cabernet Masterclass" in 2007, where the home team was about to be pitted against their Margaret River cousins. I was in a haze of acute jetlag and had done little preparation, which admittedly had bugger all to do with jetlag…but it offered a legitimate excuse at the time. Keith sashayed into the hall.... Read more
BETTANE & DESSEAUVE ON FRENCH WINE
Does oak overwhelm good wine?
Choosing the right mix of wood and wine is an essential task for all respected oenologists, but we cannot take wood for granted. It is not actually necessary to use any oak for the production of great wine, even for the most prestigious terroirs. The greatest white and rose wines are made and aged in cement or stainless steel tanks without any oak. In the past, when the grand Bordeaux châteaux were poor, they did not use oak barrels: Monsieur Gasqueton admitted that the great Calon Ségur 1947 and 1953 did not use oak barrels, and idealist wine-grower Pierre Boyer successfully made his miracle Margaux in old cement tanks!

The reason for using oak is that oxidation, or introducing supplementary oxygen from the porosity of the new oak, refines the wine in the sense of getting an immediate superior feeling in both aroma and texture. However, in French tradition, people never considered using new oak to augment aroma until the arrival of new American oak. This adds sweetness and the vanilla aroma of bourbon and attracted consumers from America and the Mediterranean, especially after the emergence of the practice of the rapid and violent burnout of oak barrels. This burnout brings vulgar toasty flavours that were found necessary to mask the drying oak and, unfortunately, appealed to an uninformed public, which identified them with an image of luxury wine, which in turn justified a higher price.

Click here for more Bettane & Desseauve's answers to 2009 Bordeaux questions
IWC TASTING AND COURSES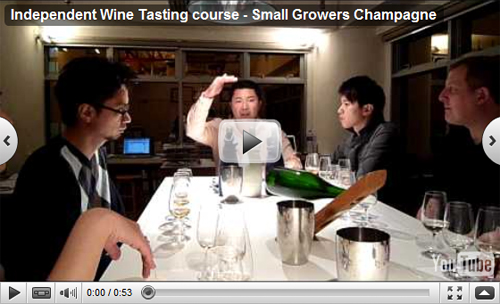 Get your friends and family together for a private tasting course. IWC can tailor-made, personalise any tasting and courses that suit your interest and schedule. Each session lasts for 2 hours for a maximum of 6people. Each tasting includes a minimum of 8 wines. Some of the popular themes are:
Introduction to Wine: HK$12,000
New World vs Old World Cabernet Sauvignon: HK$14,000
Bordeaux Masterclass: HK$18,000
Vintage Champagne Tasting: HK$15,000
Red Burgundy Masterclass: HK$22,000
Sweet wine of the World: HK$15,000
Contact us for booking or discuss your favorite wine region.
TASTE THIS SPACE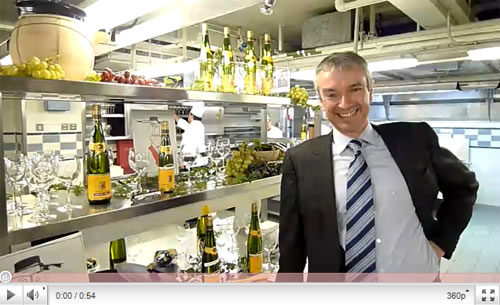 Watch Etienne Hugel, the 12th generation of Hugel & Fils in Alsace, talked about chopstick-favoured wine.
YUMMY QUIZ
Last month's question: Which Chinese city did this dish originate? What are the two key ingredients? The answer is  Fresh water river lobster from Shanghai with Shanghai rice cake, Sichuan numbing peppercorn and bamboo shoots. The winner this time is Jack Yip. Well done Jack, you have won a mystery bottle from IWC's cellar.
This month's question: Where is this sake produced?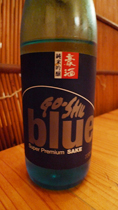 Prize: bottle of wine from IWC's cellar (with all our global wine friends, you know you'll be in for a treat!)
Get In Touch
For further inquiries, please visit our web site http://www.iwinecentre.com, email, or telephone: (852) 2549 0081