Meet the IWC Team
Tersina Shieh
Lisa Perrotti-Brown MW
Ned Goodwin MW
Neal Martin
Bettane & Desseauve

The Independent Wine Centre team combines technical qualifications, hands on practical experience and cultural awareness to provide an unmatched range, depth and quality of service: corporate events, seminars, tutored tastings, private functions and more. Email us for further discussion.

Meet the team
FLAVOUR COLOURS
Deep fried kau tao fish 椒鹽九肚魚
The soft and juicy texture of the fish plus the deep flavour of salt and pepper make this a tan flavour dish– textural and deep, but not intense. A Côte du Rhone red, Hunter Valley Cabernet Sauvignon or even a full-bodied Mâconnais White Burgundy will be a perfect match.

Check out this and more Chinese food and wine matches in Flavour Colours, our Chinese food and wine pairing iPhone/iPad App.
Wines in the Valley  酒 • 在快活谷
The Flavour Colours team mingled with wine lovers and horse lovers at the Jockey Club's 'Wines in the Valley' events at Happy Valley racecourse on three Wednesday evenings recently. There was a great atmosphere with everyone enjoying the delicious wine and food on offer, plus a little betting on the side.

Flavour Colours downloads surged after the event. Thanks for all your support.
back to top
2011 RARE & DISTINGUISHED BAROSSA WINE AUCTION

A handful of guests were invited to a pre-auction tasting ahead of the 2011 Rare & Distinguished Barossa Wine Auction. The tasting was hosted by Brian Walsh from The Yalumba Wine Company and featured a selection of iconic Barossa wines from the 'For the True Collector' series in the auction catalogue.
We tasted eight iconic Barossa Shiraz ranging from the elegant Hill of Grace to the powerful Penfolds Grange, with some equally impressive wine such as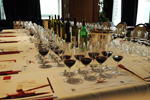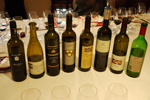 Torbreck RunRig Barossa Valley Shiraz, Yalumba The Signature Cabernet Sauvignon/Shiraz and the limited production (and ultra high alcohol) Chris Ringland Barossa Ranges Shiraz. All guests were impressed by the breadth and depth of Shiraz that Barossa offers.
The Auction itself will be held on 29th April (Friday) in Penfolds Red Barrel Cellar. Visit the website if you are interested in bidding for some rare, iconic Barossa wines. Absentee and phone bidding can be arranged.
back to top
WHAT'S IN THE GLASS
Did you know?

Maceration
Grape skins give colour, tannins and phenolics to a wine, so skin contact is crucial in making red wines. Winemakers in the New World favour pre-fermentation maceration at low temperature to extract the maximum colour but not too much tannin, leading to a fruity wine. However, to make a long-lived classic wine such as a Bordeaux or Barolo, the key is to do the maceration after fermentation to extract tannins and phenolics.

Tersina has made wine in Portugal, South Africa and England. email her for any wine queries.
Laurenz V, Grüner Veltliner from Austria
Different from the bone dry, highly acidic and austere traditional Grüner Veltliner, Laurenz V is softer and creamier with a floral note but still retains the essence of Grüner that appeals to many female and younger consumer. The secrets, according to Lenz Moser, the owner, are low yield in the vineyard, and yeast management in the cellar. Laurenz V only makes Grüner Veltliner: Sunny, Singing, Friendly, Silver Bullet and Charming, each of which has different characteristics and is expressive of the vineyards it came from. Available from Montrose. Tel: 2555 8877.

A Nebbiolo encounter
There are eleven villages in Piedmont making Barolo and they all have different identities. Some producers respect tradition and make Barolo the way it has been made for generations, resulting in bold and powerful wines with ageing potential. At the same time, there are producers now experimenting with modern techniques such as shorter maceration time and ageing in 100% new French barriques to make Barolo more approachable when released. And there are yet others in between who believe a combination of tradition and modernity is the way forward. Whatever the technique, they all agree in one thing: it is the soil in which the Nebbiolo vines are grown that gives the backbone character of any Barolo.

Cascina delle Rose
Cantina Bartolo Mascarello
Az. Agr. E. Pira e. Figli
Cascina Fontana
Az. Agr. Giovanni Rosso

Five Piedmont producers were in town recently to present their Barolos and Barbarescos, the king and queen of wines. Their wines represent the different styles from the traditional to the modern, with varying combinations of boldness, power, elegance and finesse, all different but equally perfect in their own right. Regardless of wine style, these winemakers have two things in common: they are passionate about their wines, and they are excited about Hong Kong. Their wines are available from Berry Bros & Rudd, Tel: 2100 1680.

Farnese, Abruzzo, Italy
I was overwhelmed by the Italian passion. Valentino Sciotti from Farnese insisted it is passion that makes their wines different—the passion of the growers to produce the best grapes, the passion of the winemakers to transfer that passion into the wine, and the passion of the marketing team to convey all these passions to customers! The team gets together regularly to discuss how to improve the wine, so everyone contributes. Their Montepulciano d'Abruzzo is a well-made, very reasonable everyday wine. Available from Valdvidia. Tel: 2555 7431
back to top
MASTERS OF WINE INSIGHTS
Lisa Perrotti-Brown MW
Lisa, "Where I come from in Maine, USA, we have this saying: "March is in like a lion and out like a lamb," in reference to the weather – the harsh winter giving way to a gentle spring. In the southern hemisphere of course the phrase should be swapped, but wherever you are it's a time for change. So shake off your old tried and trusted wines styles and reach for something new! My tip: New Zealand aromatic varietals (Riesling, Pinot Gris and Gewürztraminer)...they're really coming of age."
Ned Goodwin MW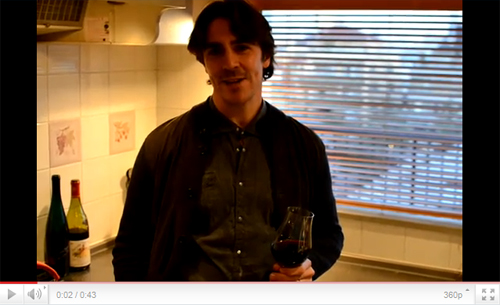 Ned, '"Leesy whites contain lots of amino acids and go great with umami."
back to top
NEAL MARTIN'S JOURNAL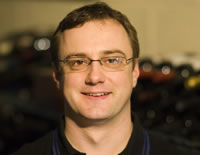 IWC is delighted to introduce Hong Kong wine lovers to Neal Martin, an internationally acclaimed wine writer. We will feature Neal's humorous yet informative wine diary on our website. Here is an extract from the first entry:
Snowed In: Cuvée Winston Churchill 1988-1999
Snow. I am writing this piece looking out of my window upon snow, crisp and even. It looks so pretty…the whitewashed Surrey countryside…the silence and tranquillity, the hard edges of modernity erased by Mother Nature's fluffy white powder, all gentle curves and softness. Outside by the willow, a couple of rosy-cheeked children wrapped up like Michelin men can barely contain their joy as they lob snowballs at each other whilst a dad rolls the torso of a snowman for his son, ready with carrot and hat. It is a picture postcard, a vista supposedly consigned to history thanks to global warming .... read more
BETTANE & DESSEAUVE ON FRENCH WINE
Can one find really good wine for less than 5 euros?
With the current state of French vineyards and the French economy, €5 is probably the minimum retail price for a wine having a decent expression of its particular origin, be it an AOC or a 'vin de pays'. Below this price, the producer inevitably loses money and has trouble staying in business. And yet numerous wines do get sold below this limit...and so begins the fatal spiral of squeezing down production costs by whatever means to lower the price, which inevitably lowers the quality, then the demand, and so on, until bankruptcy closes the vineyard! Perhaps putting in place pure industrial production, with all that this implies, could reduce this threshold to €1 to €1.50.

However, be assured that between five and ten euros you can easily find wines with individual quality and character, especially in those regions where the costs of production are lower, either because a good climate allows spending less money on looking after the vines or because the planting density per hectare is low and so harvesting costs are reduced.

Click here for more Bettane & Desseauve's answers to 2009 Bordeaux questions
IWC PERSONALISED TASTING AND COURSES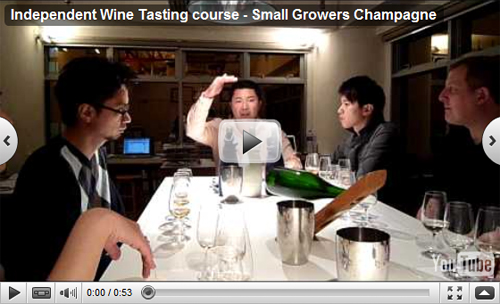 Get your friends and family together for a private tasting or wine course. IWC can tailor and personalise any tasting or course that suits your interest and schedule. Each session lasts for two hours and can accommodate a maximum of six people. Each tasting includes a minimum of eight wines. Some of our most popular themes are:
Introduction to Wine: HK$12,000
New World vs Old World Cabernet Sauvignon: HK$14,000
Bordeaux Masterclass: HK$18,000
Vintage Champagne Tasting: HK$15,000
Red Burgundy Masterclass: HK$22,000
Sweet wine of the World: HK$15,000
Contact us for booking or discuss your favorite wine region.
TASTE THIS SPACE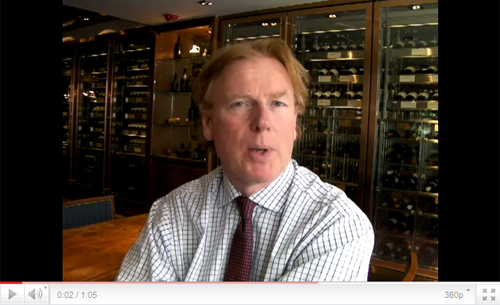 YUMMY QUIZ
Last month's question: "Where is this sake produced?" The answer is Australia (see photo). The winner this time is William Chan. Well done William, you have won a mystery bottle from IWC's cellar.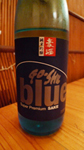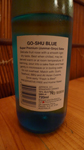 This month's question: Why are there roses planted next to this vineyard?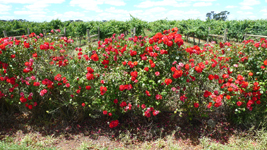 Prize: A bottle of wine from IWC's cellar (with all our global wine friends, you know you'll be in for a treat!)
Get In Touch
For further inquiries, please visit our website, email, or telephone: (852) 2549 0081