Meet the IWC Team
Tersina Shieh
Lisa Perrotti-Brown MW
Ned Goodwin MW
Neal Martin
Bettane & Desseauve

The Independent Wine Centre team combines technical qualifications, hands on practical experience and cultural awareness to provide an unmatched range, depth and quality of service: corporate events, seminars, tutored tastings, private functions and more. Email us for further discussion.

Meet the team
FLAVOUR COLOURS
Ivory Flavour match: Steamed minced pork with salted egg 咸蛋蒸肉餅
This is a delicious childhood memory from mum's cooking. The saltiness of the egg actually enhances - rather than overpowers - the sweetness of the pork, leaving a flavour that is rich yet balanced, with an emphasis on freshness. How about an Austrian Grüner Veltliner, a Waipara Pinot Noir or a South African Cap Classique bubbly? These wines all have multiple layers of aromas and texture, yet are not overpowering.

Check out this and more Chinese food and wine matches in Flavour Colours, our Chinese food and wine pairing iPhone/iPad App.

Tan Flavour match: Steamed chicken feet with black bean sauce 豉汁鳳爪
At the lunch with Seven Hills' Casey and Vicky McClellan, and various F&B professionals, we decided to pair wines with a Hong Kong dim sum favourite: steamed chicken feet with black bean sauce. The sauce was actually lighter than the typical variation of the dish, categorising it as a more tan-flavour plate rather than a brown-flavour one. This matched well with Seven Hills' red, which are mostly in the Tan Flavour zone. Here are some of the guests' verdicts:


| | |
| --- | --- |
| ‧ | Tempranillo Columbia Valley 2005: The wine is subtle but the chicken feet bring out the fruitiness in the wine, making the wine livelier, though not to the point of overpowering the flavour of the dish. |
| | |

| | |
| --- | --- |
| ‧ | Syrah Walla Walla Valley 2008: The dish accentuated the peppery and spicy flavour of the wine, which would undoubtedly delight those who like spicy food. |
| | |
| ‧ | Cabernet Sauvignon Columbia Valley 2004: Both wine and food are in harmony with none dominating the flavour, like a perfectly happy old couple! |

Available from Golden Gate Wine. Tel: 2891 8181.
back to top
AUCTION FOR A GOOD CAUSE

If you are a fan of Australian fine wines, don't miss the 2011 Rare & Distinguished Barossa Wine Auction to be held on Friday, the 29th of April. Apart from bidding on the most sought-after wines, you will also be supporting a good cause. Most of the featured wines are donated from the personal collection of winemakers, and the proceeds will go towards the non-profit Barossa Vintage Festival, benefiting the entire community.
A glimpse into the Auction catalogue...
‧
Penfolds Bin 95 Grange, Block 42, Bin 60A, Bin 7, Special Bin Dozen, RWT, St Henri, and many more...
‧
Henschke Hill of Grace Shiraz, Tappa Pass Shiraz, Julius Reserve Riesling
‧
Torbreck RunRig
‧
Rockford Basket Press Shiraz
‧
Chris Ringland Shiraz
‧
Saltram No.1 Shiraz, Eight Maker, 150th Anniversary Tawny...
‧
Orlando Steingarten, St Helga, Vintage Fortifieds...
‧
The Yalumba Wine Company, The Octavius, The Signature, The Virgilius...
Download the auction catalogue and arrange for absentee or phone bidding from the website. Happy bidding.
back to top
WHAT'S IN THE GLASS
Did you know?

Wood ageing
Most consumers presume wood ageing, or aged in wood, is wine aged in a wood barrel. However, barrels are expensive for most mass-market wine. There are a few tricks winemakers can employ to elude this hurdle. For example, try hanging a bag of wood chips in the fermentation tank (like a giant tea bag), or fixing a huge log of wood in the middle of the tank. These techniques can only impart wood flavour into wine but cannot mature wine like barrels do because of the lack of gas exchange. Next time when you see 'aged in wood' in back labels, chances are the wine is only subject to wood treatment, not ageing in barrels.
Tersina has made wine in Portugal, South Africa and England. email her for any wine queries.
Yaluma The Virgilius Eden Valley Viognier 2007, Australia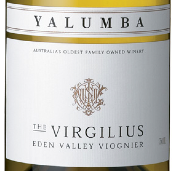 This is the flagship Viognier of Yalumba. Unlike most New World Viognier, which is powerful on front palate but lacks the length to balance it, the Virgilius is concentrated yet restrained, and its aroma is complex with spices, grapefruit and stone fruits. It is rich with a creamy mouthfeel and a long finish. The secret? Its grapes are from the oldest vines with a low yield. A process of barrel fermentation, lees stirring and ageing in barrels add this complexity and creamy mouthfeel. Brian Walsh, the chief winemaker of Yalumba, is proud of the achievement. Yalumba is widely recognised as one of the best Viognier in the southern hemisphere. Available from Fine Vintage. Tel: 2896 6018
Biodynamic wine anyone?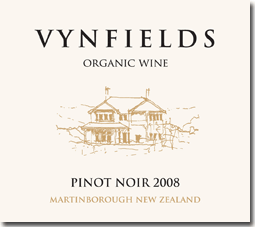 For those who are skeptical about biodynamic or even organic wine, Dr Kaye McAulay, owner of Vynfields Organic Wine in Martinborough, New Zealand - who was awarded the biodynamic certification only weeks ago - insists there is a difference. Pesticides and fungicides used in conventional vineyards mask the expression of terroir in wine. Organic wine is chemical free, so it is more expressive. Because biodynamic is organic plus, the wine is even more vibrant. Certainly the Vynfields Pinot Noir 2008 is the most vibrant Pinot at the tasting. Available from Northeast. Tel: 2873 5733.
back to top
MASTERS OF WINE INSIGHTS
Lisa Perrotti-Brown MW
Lisa, "I don't think I'm exaggerating when I say that April is Global Wine Event Month. I kick the month off in Tokyo hosting some A+ Wine Australia masterclasses. Then there's the Bordeaux UGC / En Primeur tastings followed by Vinitaly, if that's your flavour. Otherwise we have BurgHound's Allen Meadows doing a run of posh Pinot tastings in Singapore followed closely by Singapore's World Gourmet Summit featuring Domaine de Chevalier, JJ Prum, Pio Cesare, Champagne Crystal, Araujo and Domaine de Pegau...just to name a few. If you aren't drinking well in April, then you're just not drinking wine!"
Ned Goodwin MW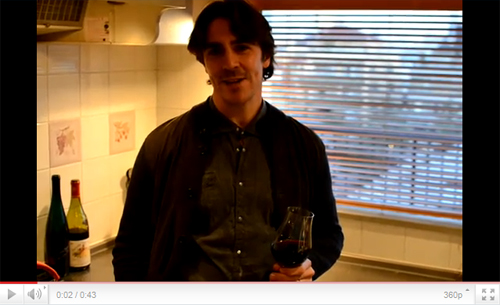 Ned, '"Having evacuated Japan for a time with family, I am rummaging about the Western Australian wilderness. Roos are everywhere, blazing parrots streak the sky and the dust stings the eyes. Quintessential Australia; timeless.
Similarly, the Australia of small artisanal producers crafting subtle, almost evanescent wines stamped by a cool climate and a sense of place have always been here; hidden perhaps, under the bushel of many powerful South Australian styles.
It is time to discover these wines and this 'new' Australia-an Australia that is not so new after all."
back to top
NEAL MARTIN'S JOURNAL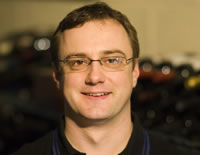 IWC is delighted to introduce Hong Kong wine lovers to Neal Martin, an internationally acclaimed wine writer. We will feature Neal's humorous yet informative wine diary on our website. Here is an excerpt from the latest entry:
Snowed Out: Pol Roger 1966-2002
(continued from "Snowed In"…) Sod this. I've spent all day staring out the window at the snowy tundra that is the Surrey countryside. I cannot abide not attending scheduled tastings, I feel discombobulated, I cannot write, I am bereft of inspiration. So sod this…it is 5.10pm and despite having excused Gareth Birchley from Bordeaux Index that this Godforsaken weather will not bar me from my rightful seat at a table. I cannot guarantee my time of arrival and to be honest, I fear skidding off into a snowdrift, only to be rescued by a psychotic Wine-Journal reader who will tie me to a bed until I have given Blossom Hill Blush Zinfandel a perfect 100-points. But I will be there, by hook or by crook! ....read more
BETTANE & DESSEAUVE ON FRENCH WINE
Have French Wines Been Americanised?
The success of the film Mondavino and the simplistic statements supporting one of the key components of France's so-called 'cultural exception' have popularised the idea that our wines, especially the most sought-after and expensive, have been Americanised in order to please new drinkers who are as ignorant as they are rich. Those to blame are quickly found — from tasting experts of dubious morals to treacherous winemakers.

All of this is obviously as stupid as it is false. In the last twenty years, advances in viticulture and winemaking together with global warming have led to considerable improvement in the consistency and expressiveness of our best terroirs and have also modified the aromatic profile and 'shape' of our wines. Grapes are harvested riper and less acidic, increasing the alcohol level and augmenting the captivating, voluptuous sensations that go along with more alcohol. The public has spoken, because wines from these grapes are immediately more drinkable, easier to understand and even morally more acceptable since chaptalisation (adding sugar) or blending with 'medicinal' wines is no longer necessary. The only downside is that we drink less, and if we are really thirsty we have to choose something else. This new order clearly goes hand in hand with reduced levels of alcohol consumption — desired by the authorities but detested by nostalgic amateurs for whom quantity counts more than quality.

This evolution is affecting wines of all countries, from Spain and Italy, sometimes victims of climatic extremes, to the New World. In the latter geography wines have gained one or two percent in alcohol, causing producers to resort to de-alcoholisation at the undoubted cost of excessive manipulation, which, for the time being, has not been necessary in France. It is in this sense that we can say there is a tendency towards uniformity of taste, and perhaps, if the phenomenon heightens, there may be a danger of losing the originality of our terroirs.

Click here for more Bettane & Desseauve's answers to 2009 Bordeaux questions
IWC TASTING AND COURSES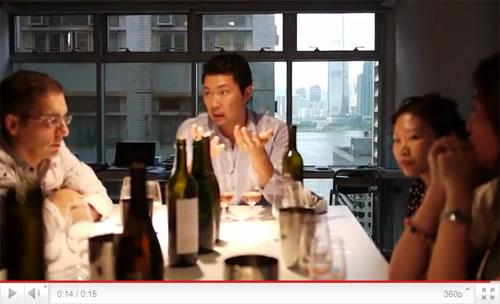 Get your friends and family together for a private tasting or wine course. IWC can tailor and personalise any tasting or course that suits your interest and schedule. Each session lasts for two hours and can accommodate a maximum of six people. Each tasting includes a minimum of eight wines. Some of our most popular themes are:
Introduction to Wine: HK$12,000
New World vs Old World Cabernet Sauvignon: HK$14,000
Bordeaux Masterclass: HK$18,000
Vintage Champagne Tasting: HK$15,000
Red Burgundy Masterclass: HK$22,000
Sweet wine of the World: HK$15,000
Call us to make a booking or discuss your favourite wine region.
TASTE THIS SPACE
Maria Teresa Mascarello, winemaker and owner of Catina Bartolo Mascarello, talks about her style of Barolo.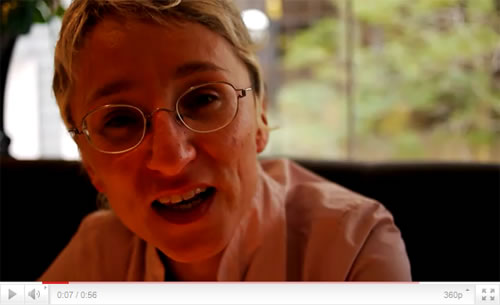 YUMMY QUIZ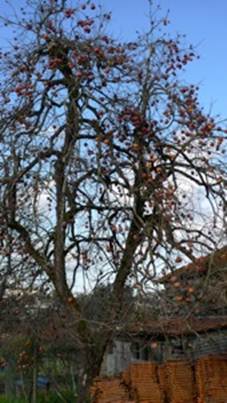 Last month's question: "Why are there roses planted next to this vineyard?" The winner is Michael Crossley from South Africa. We received a lot of entries but Michael's was the most complete: "There are a few reasons for the roses at the end of the vines: legend has it, that in days passed, roses were planted so that plough horses would take a wide turn at the end of the rows to avoid the thorns. It is also true that certain diseases manifest in roses before they do on the vines which allow growers to take remedial action. However with modern viticultural practices and disease controls, the roses are probably aesthetic."
Well done Michael, you have won a mystery bottle from IWC's cellar. Call us when you are in town.
This month's question:
What fruit tree is this?
Prize: A bottle of wine from IWC's cellar (with all our global wine friends, you know you'll be in for a treat!)
Get In Touch
For further inquiries, please visit our website, email, or telephone: (852) 2549 0081