Meet the IWC Team
Tersina Shieh
Lisa Perrotti-Brown MW
Ned Goodwin MW
Neal Martin
Bettane & Desseauve

The Independent Wine Centre team combines technical qualifications, hands on practical experience and cultural awareness to provide an unmatched range, depth and quality of service: corporate events, seminars, tutored tastings, private functions and more. Email us for further discussion.

Meet the team
FLAVOUR COLOURS
Tan Flavour match: Stewed eggplant with minced pork in garlic chili sauce
魚香茄子
This is a Tan Flavour dish with multiple dimensions. The ingredients have an array of textures, and the chili and spices specifically extend the plate's flavour profile. It goes perfectly with a Rose Champagne, Adelaide Hills Shiraz or Alentejo White.

Check out this and more Chinese food and wine matches in Flavour Colours, our Chinese food and wine pairing iPhone/iPad App.
back to top
SAVE THESE DAYS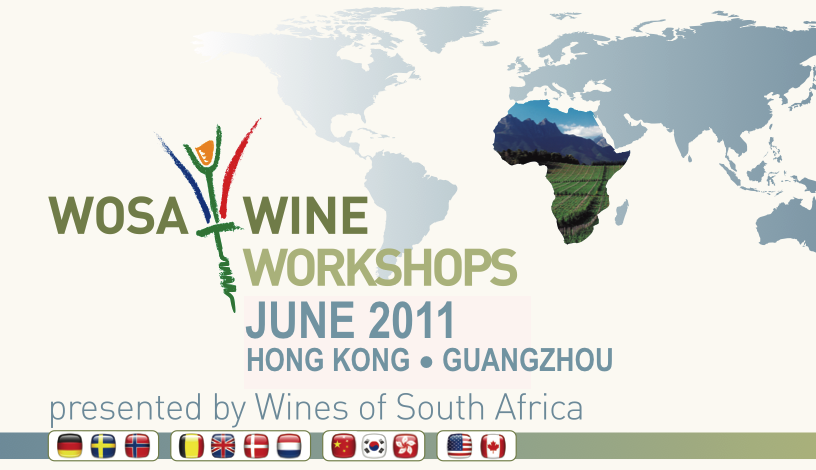 Celebrate South Africa Master Class
(Trade and media)
Place: Hong Kong
Date/time: 2:00-5:00pm. 22nd June
(Wednesday)
Taste the diversity of South African wines from Cap Classique and Chenin Blanc to the iconic flagship reds with leading family estates and celebrated winemakers. Pair them with classic Chinese cuisine including South Africa's renowned abalone.
Click here for registration.
Celebrate South Africa Consumer Tasting
Place: Hong Kong
Date/time: 6:30-9:30pm. 22nd June (Wednesday)
The first such South African wine tasting in Hong Kong featuring some 30 wines from leading estates. Experience the Rainbow Nation of wines with celebrated winemakers.
Click here for more information and registration.
Celebrate South Africa Master Class (Trade and media) 广州庆贺南非 名师讲堂
Place: Guangzhou, China
Date/time: 9:30am-4:30pm. 25th June (Saturday)
Click here for registration
back to top
WHAT'S IN THE GLASS
Did you know?

Fermentation temperature

Fermentation temperature has a big effect on the wine style because different aromas are produced at different temperatures. The more volatile compounds evaporate quickly if fermentation temperature is too high. White wine is usually fermented in cooler temperatures (18ºC-23ºC) to retain their varietal flavour. Low temperature (12ºC-18ºC) favours the production of ester and terpene compounds that give tropical fruit aroma. This is prominent in a lot of New World white wines.
Tersina has made wine in Portugal, South Africa and England. Follow her blog or email her for any wine queries.
Riesling: The taste of slate

'Riesling is the medium to express the soil and terroir.' said Reinhard Löwenstein, who is part of the 13th generation of Weingut Heymann-Löwenstein in Mosel. I was in Germany last month and experienced first-hand the effect slate has on wine: Riesling grown on blue slate contains mineral, lemony notes while those grown on red slate has a more rounded mouthfeel. Riesling on darker stone, on the other hand, displays more yellow fruit aroma, mellower acidity and less minerality. A few of the Rieslings I tasted are available in Hong Kong: Weingut Heymann-Löwenstein from BBR, and Schloss Johannisberg from Jebsen. Read more
Martinborough Pinot Noir: Hidden Treasure

Martinborough, tucked at the bottom of New Zealand's North Island, is famed for its Pinot Noir. However, it should not be mistaken as the younger brother of Central Otago, as they are pretty much at opposite ends of the flavour spectrum. Unlike Central Otago's fruity Pinot, Martinborough Pinot Noir is concentrated and structured, exhibiting flavours ranging from red fruits, savoury notes, spices and ripe tannins. To me, it is a lively athletic wine with energy, versus a thoughtful intellectual with depth. Both have their individual characteristics. Read more
back to top
MASTERS OF WINE INSIGHTS
Lisa Perrotti-Brown MW
Lisa, "I don't think I'm exaggerating when I say that April is Global Wine Event Month. I kick the month off in Tokyo hosting some A+ Wine Australia masterclasses. Then there's the Bordeaux UGC / En Primeur tastings followed by Vinitaly, if that's your flavour. Otherwise we have BurgHound's Allen Meadows doing a run of posh Pinot tastings in Singapore followed closely by Singapore's World Gourmet Summit featuring Domaine de Chevalier, JJ Prum, Pio Cesare, Champagne Crystal, Araujo and Domaine de Pegau...just to name a few. If you aren't drinking well in April, then you're just not drinking wine!"
Ned Goodwin MW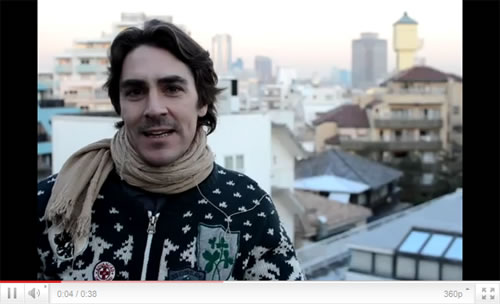 Ned, 'When drinking wine ask yourself if you would like another glass, or perhaps another. If one is naturally inclined to drink a third glass, it is proof that a wine is balanced and clearly, for me at least, delicious.'
back to top
NEAL MARTIN'S JOURNAL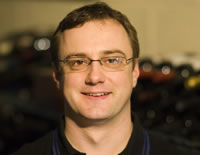 IWC is delighted to introduce Hong Kong wine lovers to Neal Martin, an internationally acclaimed wine writer. We will feature Neal's humorous yet informative wine diary on our website. Here is an excerpt from the latest entry:
I Don't Exist
Apologies for the rather existential title to this short piece, but I have always been fascinated by those enigmatic rara avis that are so rare that their existence is refuted. In my vinyl junkie days, an obsessive collector placed an advertisement in Record Collector magazine each month, begging for the twelve-inch of Marc and the Mambas cover of Scott Walker's "Big Louise". It was obviously the missing record from his collection and he offered a four-figure sum. As time passed he became more desperate, as if life would not be complete without it. I began to fear for his sanity. ....read more
BETTANE & DESSEAUVE ON FRENCH WINE
Do today's wines age as well as yesterday's?
Here we have another mischief of judeo-christian morality, which is as wary of anything that might give pleasure as it is of the devil. Under the pretext that today's wines are better drunk young we immediately fear that they are no longer capable of ageing as well as past ones! In the past, many wines really needed a very long ageing in bottle, not to reveal their true nature but to get rid of troublesome 'birth defects' such as excessive acidity and astringent tannins resulting from the rustic way they were made. When, away from these faults, their raw material was sufficiently noble, old age could render them delicious, as we saw in slow-to-mature vintages like 1928, 1934 and 1935. But we forget that other great vintages, even the greatest of them like 1929, 1947, 1953 and 1959, were quite quickly ready to drink because of their low acidity and high grape ripeness, something that today is sought-after and attained by all the good producers. When Emile Peynaud came up with the modern Bordeaux style in the early 1960s, the Cassandras of the time were already saying that this was the end of the grands crus and that these wines wouldn't age. Forty years later their superior harmony and fidelity to the terroir isn't disputed by anyone. We say the same things today about the wines of Michel Rolland and other modern winemakers, and time will belie those fears in the same way—on condition of course that not too many grapes are produced and we don't caricature a wine's taste through excessive manipulation. Analytically, well made wines being produced today in the great terroirs are more complete than those of the past, with higher alchohol levels, higher dry extraction and greater tannic richness. Simply put, all their best qualities are fully formed at birth and give a beguiling sense of ease and smoothness. Let's recall the evolution of the first of the great modern Bordeaux vintages, the 1982. Around 1994 many experts were predicting its imminent death and mocking the American public's love of this 'decadent' and perverse style. Today, its expression is younger and more dashing than ever. What a shame for the killjoys!

Click here for more Bettane & Desseauve's answers to 2009 Bordeaux questions
IWC TASTING AND COURSES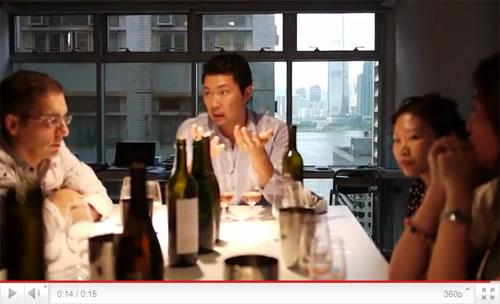 Get your friends and family together for a private tasting or wine course. IWC can tailor and personalise any tasting or course that suits your interest and schedule. Each session lasts for two hours and can accommodate a maximum of six people. Each tasting includes a minimum of eight wines. Some of our most popular themes are:
Introduction to Wine: HK$12,000
New World vs Old World Cabernet Sauvignon: HK$14,000
Bordeaux Masterclass: HK$18,000
Vintage Champagne Tasting: HK$15,000
Red Burgundy Masterclass: HK$22,000
Sweet wine of the World: HK$15,000
Call us to make a booking or discuss your favourite wine region.
TASTE THIS SPACE
Brain Walsh, Director of Yalumba, talks about Yalumba Cabernet Shiraz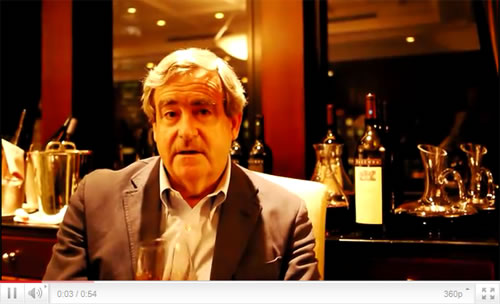 YUMMY QUIZ
Last month's question: "What fruit tree is this? The answer is Persimmon and unfortunately, we received no correct answers. Persimmon is a fruit that resembles a large tomato and has very sweet flesh (柿 in Chinese). Check it next time you are in the market.
This month's question:
The undervine area is bare, why?
Prize: A bottle of wine from IWC's cellar (with all our global wine friends, you know you'll be in for a treat!)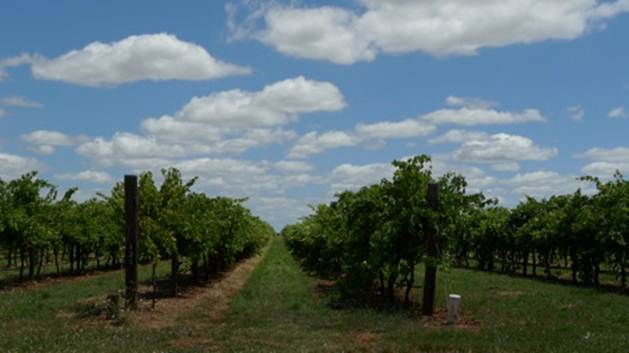 Get In Touch
For further inquiries, please visit our website, email, or telephone: (852) 2549 0081