Meet the IWC Team
Tersina Shieh
Lisa Perrotti-Brown MW
Ned Goodwin MW
Neal Martin
Bettane & Desseauve

The Independent Wine Centre team combines technical qualifications, hands on practical experience and cultural awareness to provide an unmatched range, depth and quality of service: corporate events, seminars, tutored tastings, private functions and more. Email us for further discussion.

Meet the team
IN THIS ISSUE
FLAVOUR COLOURS
Brown Flavour: Beef brisket with radish in clay pot 蘿蔔牛腩煲
This is a brown dish that offers a warm and fulfilling sensation. The combination of powerful spices, tender meat and the juicy radish make this hearty and powerful fare. A big red from the Southern Itlay such as a Primitivo or Aglianico will be a good match, or maybe splash out on a dense and opulent Chateau Lafite 2003.

Check out this and more Chinese food and wine matches in Flavour Colours, our Chinese food and wine pairing iPhone/iPad App.
back to top
SAVES THESE DAYS
Vintage Port Academy Trade and Media tasting
Date: 25th October 2011 (Tuesday)
Time: 4:00-7:00pm
Place: Pacific Bar, Conrad Hotel

A tasting of Vintage Ports from The Vintage Port Academy's six member Houses (Croft, Dow's, Fonseca, Graham's, Taylor's and Warre's) hosted by Directors of the Port Houses and their Hong Kong Distributors
Click here for registration

Port, the King of Wines -  Consumer Port and Food Pairing event
Date: 26th October 2011 (Wednesday)
Time: 6:00-9:00pm
Place: Kee Club, Central

Bring your friends to experience the sensory delights of Late Bottled Vintages, Aged Tawnies and Classic Vintage Ports from Taylor's and Graham's. Each Port will be presented with specially created canapés and chocolates.
Click here for more information and registration



Vintage Port Academy ʻEssential knowledge of Port' masterclass
Date: 25th or 26th October 2011 (Tuesday or Wednesday)
Time: 9:30am-1:30pm including lunch
Place: Grand Hyatt Hotel, Wanchai

For sommeliers, retailers, hoteliers and restaurateurs wishing to learn more about enjoying and serving Port. Please email your details to register your interests.
back to top
LE GRAND DAY OF INDULGENCE

The second Le Grand Day of Indulgence was as splendid as the 2010. Over 60 guests joined Michel Bettane and Thierry Desseauve, the most respected French wine critics, and our guest of honour Mr Pierre Lurton, director of Cheval Blanc and Chateau d'Yquem, on 17th September at the Grand Hyatt Pool House for a full day of excellent wine and delicious food.
The day started with a journey of discovery of Cheval Blanc: Le Petit Cheval 2006 and 2001, and Cheval Blanc 2001, 2000, 1998, 1990, 1982, 1975 and 1967. Mr Lurton revealed the secret to Cheval Blanc's distinctive style: the high percentage of nearly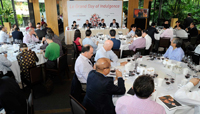 60% Cabernet Franc blended with Merlot, compared to the usual 80% Merlot 20% Cabernet recipe on the right bank. The wines were refined and elegant and showed a great complexity, thanks to the sandy and gravelly soil.

This was followed by an equally impressive Dom Perignon comparative tasting, which left guests split between the 1975 and 1969 Oenotheques.
The Chinese dinner, specially created by Chef Tim from the Grand Hyatt, was a perfect match with the excellent selection of dinner wines.
Michel summed up the Day, 'I expected great moments: sharing exceptional wines with exceptional people is always a source of happiness for a wine expert. For this second Le Grand Day of Indulgence, the quality was above any expectation. Read more

back to top
WHAT'S IN THE GLASS
Did you know?

Malolactic fermentation

Most red wine undergoes malolactic fermentation (MLF) to convert the sour, green apple-like malic acid to the softer lactic acid. The resulting wine has a softer and rounder texture. Winemakers, however, avoid MLF in fruity and aromatic white and rose wines because these need the acidity to keep their freshness. Chardonnay is one white grape that can benefit from MLF when the aim is produce a wine with more complexity and ageing potential, such as the great Burgundies.

Tersina has made wine in Portugal, South Africa and England. Follow her blog or email her for any wine queries.
An interview with James Halliday

A graceful gentleman, James Halliday was in town recently with an entourage of seven equally outstanding winemakers to promote the 2012 edition of his Australian Wine Companion. While he thinks it is important for Australia's wine industry to defend its UK and US markets, James is truly 'gung ho' about China. Although China does not have an established wine culture, its people, especially the young, are learning fast. He reckons China will be the biggest market for all New World wines in less than a generation. So it was no surprise that his entourage's next stop after Hong Kong was China, fully supported by Wine Australia. Read more
New kid from the Old World

Georgia, in the Caucasus between the Black Sea and the Caspian Sea, claims to be the oldest wine producing region in the world with an 8,000 year winemaking history. There are over 400 indigenous grapes, of which some 38 are used for winemaking. However, wine lovers should not be deterred by the unpronounceable names, I recently tried the Tbilvino Tsinandali Special Reserve 2007 (white) and the Tblivino Mukuzani Special Reserve 2003 (red). Both are surprisingly pleasant and Chinese food friendly. Available from Georgian Valleys Corporation Ltd. Read more
back to top
TEST YOUR PALATE
A unique opportunity for you to

Taste wines in popular regions from Barossa to Bordeaux
Experience wines from yet-to-be discovered regions from Georgia to Mexico
Compare diverse wine styles from Chablis to Napa oaked Chardonnay
Learn different grape varieties from Albarino to Zinfandel

Date: 12-14 October (Wed-Fri)
Time: 6:00-9:00pm
back to top
MASTERS OF WINE INSIGHTS
Lisa Perrotti-Brown MW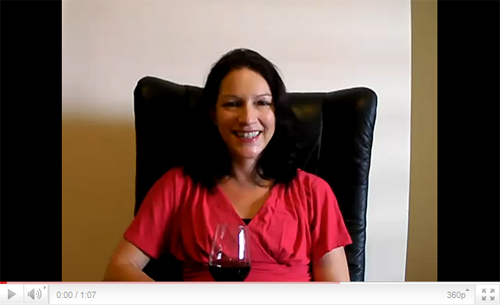 Lisa, "Where I come from in Maine, USA, we have this saying: "March is in like a lion and out like a lamb," in reference to the weather – the harsh winter giving way to a gentle spring. In the southern hemisphere of course the phrase should be swapped, but wherever you are it's a time for change. So shake off your old tried and trusted wines styles and reach for something new! My tip: New Zealand aromatic varietals (Riesling, Pinot Gris and Gewürztraminer)...they're really coming of age."
Ned Goodwin MW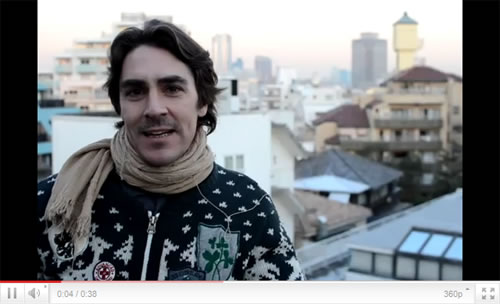 Ned, 'When drinking wine ask yourself if you would like another glass, or perhaps another. If one is naturally inclined to drink a third glass, it is proof that a wine is balanced and clearly, for me at least, delicious.'
back to top
NEAL MARTIN'S JOURNAL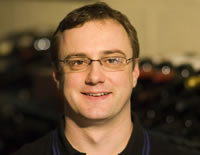 IWC is delighted to introduce Hong Kong wine lovers to Neal Martin, an internationally acclaimed wine writer. We will feature Neal's humorous yet informative wine diary on our website. Here is an excerpt from the latest entry:
The Vines that stood their ground: Laville, Mission & Haut-Brion
In a somewhat solipsistic seaside town I enjoyed a blissful, parochial childhood, oblivious to anything much further than the A13. Like the toy-towns on TV, I grew up convinced that everything in Southend-on-Sea would remain the same, at least until the end of time. C&A at the entrance of the Victoria Shopping Centre, Tomassi's ice-cream parlour at the bottom, Keddies the grand department store its centre of gravity, the magical toy shop opposite Dixons and Lavelle's the stationers, where I would buy my weekly Beano with a packet of Pacers. I assumed that this conjugation of retail outlets had been in situ since time immemorial until one day, mum broke the news…"Lavelles is closing down," she told me casually. "That is why some of the shelves are empty."  .... read more
BETTANE & DESSEAUVE ON FRENCH WINE
Have the new wine terroirs surpassed the glories of yesteryear?

Our democratic societies love an open universe (except as regards historic advantages) and detest entrenched hierarchies. We therefore like the idea that wines from the 'new terroirs' could equal or even surpass the glories of the past. Certainly as far as France is concerned, replanting the thin, well-drained soils of the south with noble varieties has in some cases allowed a return to quality in terroirs which, after phylloxera, had chosen the path of mass production. But the old reputations are the result of long experience: over the course of six centuries or more people have planted vines everywhere possible and have carefully tasted and compared the results. Certain terroirs immediately drew attention for the finesse and extra complexity of their wines and attracted the richest, most perfectionist landlords, whether religious or secular, and the combination of superior natural attributes and talent created the 'historic' crus, those which were exported most successfully and fetched the highest prices. They haven't changed fundamentally, and for each vineyard there is unanimity about the best plots and the nature of the wines they produce—assuming, that is, they are worked properly. That does not mean there are no fads, often linked to the cultural preferences of the elites, who favour certain vineyards one day and others the next. In France today the subtle, complex wines of the Loire and the generous, fruity wines of Languedoc are regaining a well-deserved popularity, whereas the Bordeaux and Burgundies, very expensive and at times inconsistent, are generating less excitement except for the most celebrated among them. The true wine lover doesn't base his choice on price, and his tastes tend towards an ecumenism that makes him like everything that is good. And there is obviously also the question of new world wines. It would be ridiculous to discount the possibility of truly great wines being produced among the many vineyards of America or the southern hemisphere. The battle with the classic European crus is real and maintains a healthy competition, preventing either side from falling into routine. May the best man win!

Click here for Bettane & Desseauve's ratings on 2010 Bordeaux.
IWC TASTING AND COURSES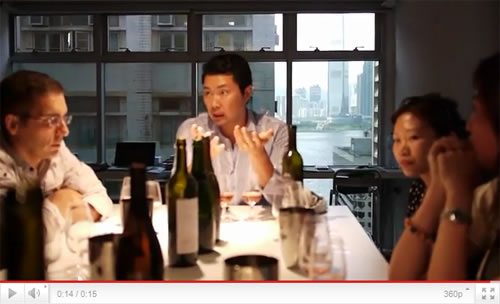 Get your friends and family together for a private tasting or wine course. IWC can tailor and personalise any tasting or course that suits your interest and schedule. Each session lasts for two hours and can accommodate a maximum of six people. Each tasting includes a minimum of eight wines. Some of our most popular themes are:
Introduction to Wine: HK$12,000
New World vs Old World Cabernet Sauvignon: HK$14,000
Bordeaux Masterclass: HK$18,000
Vintage Champagne Tasting: HK$15,000
Red Burgundy Masterclass: HK$22,000
Sweet wine of the World: HK$15,000

Call us to make a booking or discuss your favourite wine region.
TASTE THIS SPACE
Nick Heath, marketing director of Taylor Faldgate & Yeatman, talks about Taylor's 2007 Vintage Port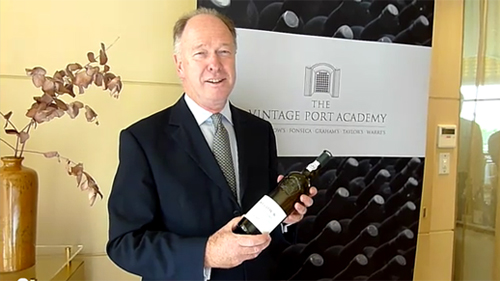 YUMMY QUIZ

Last month's rephrased question from August: "In which chateau can you find this mosaic of a bell?" The correct answer is Chateau Angelus. The winner this time is Stephane Weydert from Shanghai. Well done Stephane, you have won a mystery bottle from IWC's cellar.
This month's question:
"What is going on?"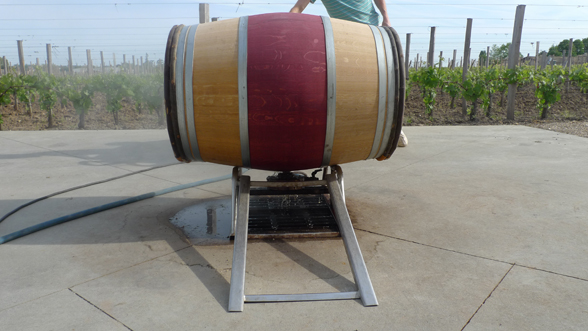 Prize: A bottle of wine from IWC's cellar (with all our global wine friends, you know you'll be in for a treat!)
Get In Touch
For further inquiries, please visit our website, email, or telephone: (852) 2549 0081