Meet the IWC Team
Tersina Shieh
Lisa Perrotti-Brown MW
Ned Goodwin MW
Neal Martin
Bettane & Desseauve

The Independent Wine Centre team combines technical qualifications, hands on practical experience and cultural awareness to provide an unmatched range, depth and quality of service: corporate events, seminars, tutored tastings, private functions and more. Email us for further discussion.

Meet the team
IN THIS ISSUE
FLAVOUR COLOURS
Brown: Braised pork with sweet preserved vegetables 梅菜扣肉

A brown dish that is hearty and tender in texture. The sweetness of the preserved vegetable lifts the otherwise fatty and oily sauce. A big red from Barossa Valley such as Cabernet Sauvignon or Grenache blend will be a good match. Or be adventurous and try it with an Oloroso Sherry.

Check out this and more Chinese food and wine matches in Flavour Colours, our Chinese food and wine pairing iPhone/iPad App.
back to top
THE VINTAGE PORT ACADEMY
Following its success in 2010, The Vintage Port Academy (VPA) was back in Hong Kong for a series of masterclasses and tastings from 24th to 26th October, led by Nick Heath of Fladgate Partnership and Euan Mackay from Symington Family Estates.

The kickoff event was a rare tasting of six 2004 Single Quinta Vintage Ports from six different houses: Graham's, Fonseca, Dow's, Warre's, Croft's and Taylor's. It was attended by selected journalists and writers, who, after the tutored tasting, were asked to blind taste the wines in random orders. Both Jake Lee from Wall Street Online and Jakki Philips from Hong Kong Tatler identified three wines correctly and shared the prize of a bottle of Malvedos and Vargellas 2011. Congratulations Jake and Jakki.




The two VPA masterclasses were attended by over 50 F&B professionals and retailers, all eager to learn the difference between wood aged and vintage ports. Participants sat a short examination consisting of multiple choice questions and a commentary on how to persuade customers to order a glass of Late Bottled Vintage Port. The best answers were from Ian Wo of the Hong Kong Jockey Club who wrote '... This wine would pair perfectly well with heavy red meat dishes..... For Chinese food, don't forget to try this with a BBQ suckling pig. You'll fall in love with it!', and Leo Au from Peninsula Hotel, '... On the palate, nice balance between sweetness and flavour,...... gives you a strong wonderful mouth-feel every sip....'. Both answers won approval from Nick and Euan for their enthusiasm and passion. Ian and Leo each received a set of two Vintage Ports, and all those who passed the examination were awarded a VPA Diploma and a bottle of Late Bottled Vintage Port. Well done Ian and Leo. The masterclasses were followed by a lunch paired with three contrasting styles of port: Late Bottled Vintage, 20 Year Old Tawny and Single Quinta Vintage.
This year's consumer port and wine pairing tasting was held at Kee Club. Over 200 wine lovers came along and were treated to:

Graham's Late Bottled Vintage 2005 with FRANCESCA Bari almonds
Graham's 20 Year Old Tawny with foie gras and Graham's 20 Year Old Tawny Jelly on chocolate biscuits
Graham's Vintage 1980 with venison patties
Taylor's Late Bottled Vintage 2005 with encrusted Camembert with cranberry jam
Taylor's 20 Year Old Tawny with mini crème brûlée
Taylor's Vintage 2007 with FRANCESCA Dark Java 64% cocoa content.

Guests were surprised by the versatility of port and its ability to pair with savoury dishes. A big thankyou to Kee Club for ensuring a continuous replenishment of food throughout the evening.
If you are thinking of a sweet Christmas gift for your loved ones, FRANCESCA is putting together perfect chocolate and port gift sets. Contact her for more information.
The purpose of The Vintage Port Academy is to promote the knowledge and appreciation of port. Visit its website for more information and register for next year's masterclasses.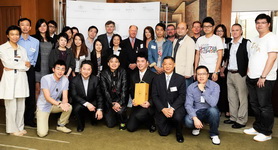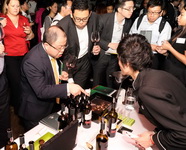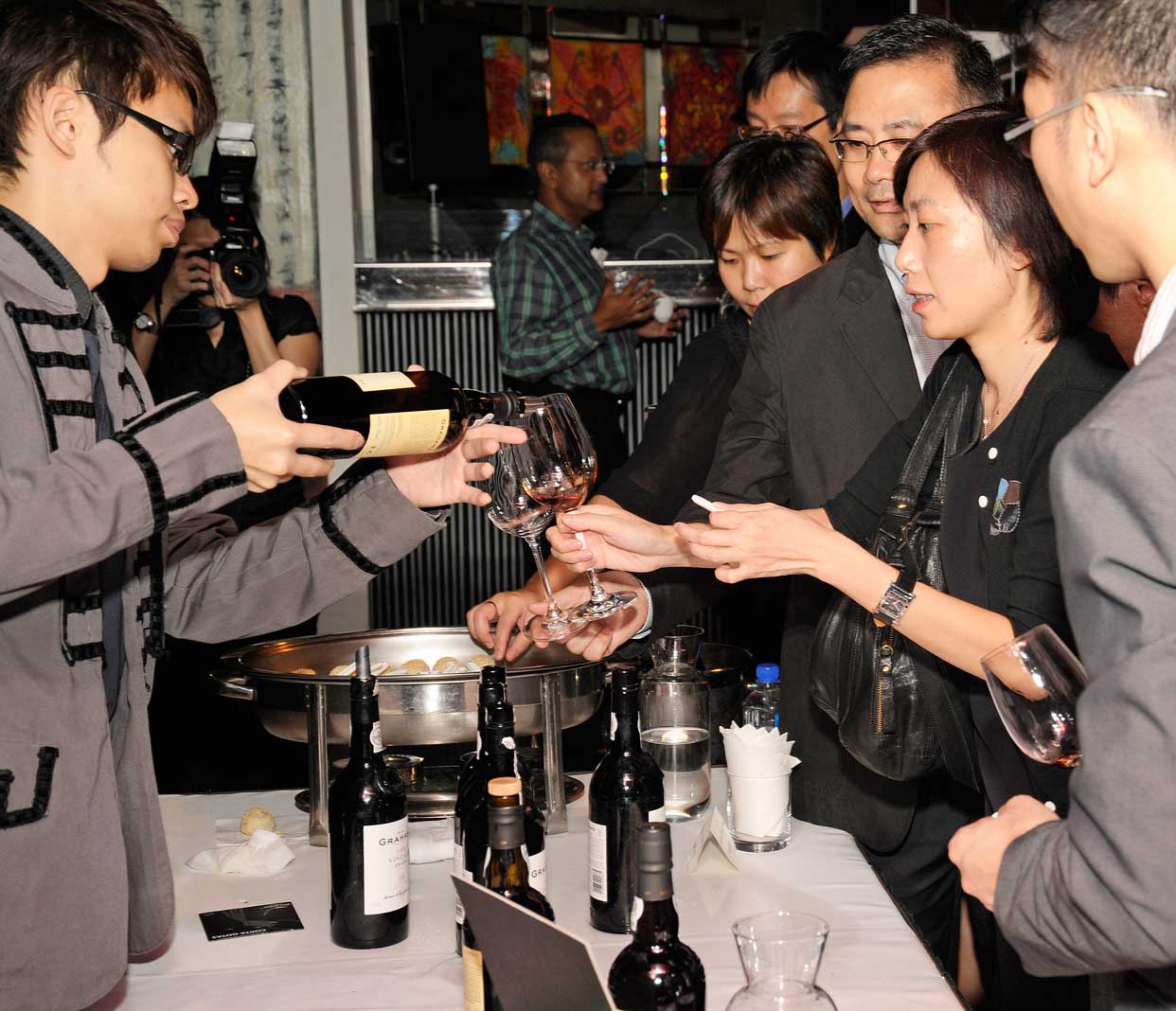 back to top
WHAT'S IN THE GLASS
Did you know?

Lees


Lees are the sediments left in wine after fermentation. Some wines are deliberately left on lees (sur lie) for a period of time to increase their complexity and mouthfeel. Such wines acquire a toasty aroma and have a better integration with oak. Lees stirring (bâtonage) is a technique that promotes the uptake of lees flavours. Because the lees absorb oxygen, wines aged on lees for longer are fresher. This is particularly obvious when one compares a Dom Pérignon Oenothèque and Vintage of the same year. Oenothèque is aged on lees for 14 years but it tastes younger and fresher than the Vintage, which is aged on lees for 7 years. Taste the difference.
Tersina has made wine in Portugal, South Africa and England. Follow her blog or email her for any wine queries.
Spain and Tempranillo
Victor Pascual, President of the Rioja DOCa Regulatory Board, was in town for the first Grand Tasting of Top Wines from Spain. He said Tempranillo's personality is closely linked to the territory in which it is grown, and it reaches its fullest expression in Rioja. Moreover, oak, whether American or French, new or old, is an integral part of Rioja, giving wines from the region their individual characters. Rioja wine is balanced in terms of alcohol level, acidity, body and structure. It's easy-to-drink character is a safe choice for consumers and matches a wide range of cuisines. If Tempranillo is the national grape of Spain, then Rioja must surely be the national wine. A nice summary of Tempranillo, but one should not forget the other great regions of Spain. The one I tasted that gave me the best impression is Pago de los Capellanes Parcela 'El Nogal' 2005, 100% Tempranillo from Ribera del Duero. It is vibrant and concentrated with a long length but not heavy. Available from Ponti Wine Cellars. Read more

Winefuture 2011
The Hong Kong Government must have been delighted with its decision to host Winefuture, a conference that attracted a Who's Who of the international wine industry, reaffirming Hong Kong as an important wine hub in Asia. Most speakers were professional and provided insights to the audience. I particularly enjoyed the panels 'Looking ahead - regions, varieties, styles' led my Tim Atkin MW, and 'The use of the Internet and social media' led by Lulie Halstead. Tim had obviously done his homework and threw probing questions to his panel speakers, while Lulie was brilliant in leading an interactive discussion among local and remote speakers (Gary Vaynerchuk was talking through Skype). However, I found some panels superficial and one-dimensional. Even so, for those who listened, there were definitely some thought provoking insights. Thanks to organiser Pancho Campo MW, all panel discussions will be made available on the Winefuture website. Read more
back to top
HKIWSC 2011 TROPHY WINNER
back to top
MASTERS OF WINE INSIGHTS
Lisa Perrotti-Brown MW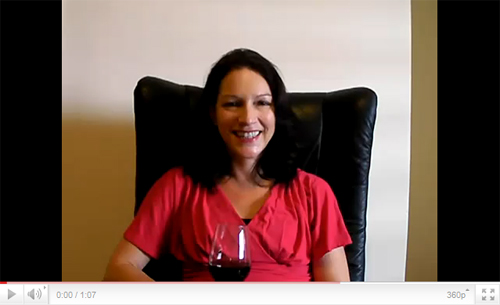 Lisa, "Where I come from in Maine, USA, we have this saying: "March is in like a lion and out like a lamb," in reference to the weather – the harsh winter giving way to a gentle spring. In the southern hemisphere of course the phrase should be swapped, but wherever you are it's a time for change. So shake off your old tried and trusted wines styles and reach for something new! My tip: New Zealand aromatic varietals (Riesling, Pinot Gris and Gewürztraminer)...they're really coming of age."
Ned Goodwin MW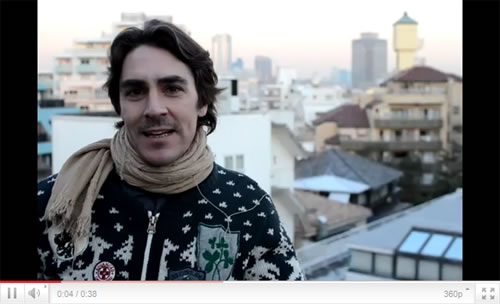 Ned, 'When drinking wine ask yourself if you would like another glass, or perhaps another. If one is naturally inclined to drink a third glass, it is proof that a wine is balanced and clearly, for me at least, delicious.'
back to top
NEAL MARTIN'S JOURNAL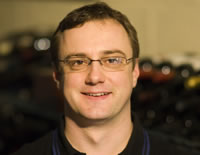 IWC is delighted to introduce Hong Kong wine lovers to Neal Martin, an internationally acclaimed wine writer. We will feature Neal's humorous yet informative wine diary on our website. Here is an excerpt from the latest entry:
The Vines that stood their ground: Laville, Mission & Haut-Brion
In a somewhat solipsistic seaside town I enjoyed a blissful, parochial childhood, oblivious to anything much further than the A13. Like the toy-towns on TV, I grew up convinced that everything in Southend-on-Sea would remain the same, at least until the end of time. C&A at the entrance of the Victoria Shopping Centre, Tomassi's ice-cream parlour at the bottom, Keddies the grand department store its centre of gravity, the magical toy shop opposite Dixons and Lavelle's the stationers, where I would buy my weekly Beano with a packet of Pacers. I assumed that this conjugation of retail outlets had been in situ since time immemorial until one day, mum broke the news…"Lavelles is closing down," she told me casually. "That is why some of the shelves are empty."  .... read more
BETTANE & DESSEAUVE ON FRENCH WINE
How to choose a good wine in a restaurant without breaking the bank?

High mark-ups are making it harder and harder to make a good wine choice in a restaurant. The first and most spontaneous way of going about things is to ask the advice of the chef or sommelier who knows his cellar and who, in principle, has an interest in satisfying you so as not to lose your business. Sadly, we ourselves have too often paid the price of a naive confidence in this approach and drunk unspeakable brews, advised by unscrupulous professionals who just want to offload the contents of their cellar. Still, if you are a regular you may decide that the owner has your interests at heart. In provincial restaurants in wine growing areas the local wines are often well chosen and of course cheaper than the great classics. The Michelin guide's philosophy is to recommend these, and in many cases it makes life easier. Otherwise one should give priority to those regions that aren't abusive on matters of price. Among Muscadets, even the best are undervalued relative to Sancerre and make outstanding accompaniments to seafood and grilled fish; the less fashionable Beaujolais labels offer better value for money than Rhone Valley wines; quality Rieslings are more reasonable than Burgundy chardonnays; and so on. Finally, a careful reading of the wine list—perhaps the day before the reservation so you can take your time—gives the informed wine lover the chance of discovering a 'forgotten' wine offered at a more favourable price than a young vintage bought at today's prices. But that's increasingly rare as restaurant owners become more and more familiar with market prices!

Click here for Bettane & Desseauve's ratings on 2010 Bordeaux.
IWC TASTING AND COURSES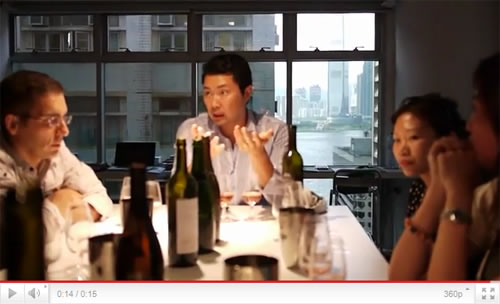 Get your friends and family together for a private tasting or wine course. IWC can tailor and personalise any tasting or course that suits your interest and schedule. Each session lasts for two hours and can accommodate a maximum of six people. Each tasting includes a minimum of eight wines. Some of our most popular themes are:
Introduction to Wine: HK$12,000
New World vs Old World Cabernet Sauvignon: HK$14,000
Bordeaux Masterclass: HK$18,000
Vintage Champagne Tasting: HK$15,000
Red Burgundy Masterclass: HK$22,000
Sweet wine of the World: HK$15,000

Call us to make a booking or discuss your favourite wine region.
TASTE THIS SPACE
Geoff Merrill talks about Henley from McLaren Vale. Available from Northeast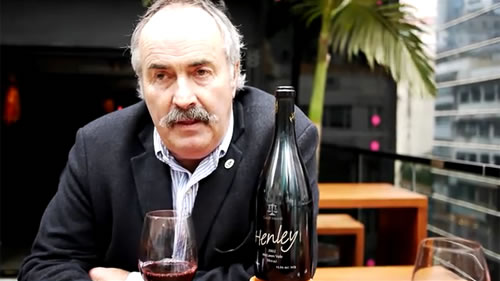 YUMMY QUIZ
Last month's question was: "Which wine producing region is this?" The correct answer was Mosel. The winner this time is Ashley Ng. Well done Ashley, you have won a mystery bottle from IWC's cellar.
This month's question:
"In which Chateau can you find this portrait?"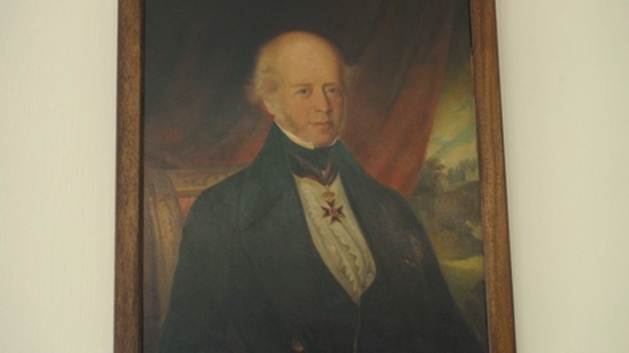 Prize: A bottle of wine from IWC's cellar (with all our global wine friends, you know you'll be in for a treat!)
Get In Touch
For further inquiries, please visit our website, email, or telephone: (852) 2549 0081