Meet the IWC Team
Tersina Shieh
Lisa Perrotti-Brown MW
Ned Goodwin MW
Neal Martin
Bettane & Desseauve

The Independent Wine Centre team combines technical qualifications, hands on practical experience and cultural awareness to provide an unmatched range, depth and quality of service: corporate events, seminars, tutored tastings, private functions and more. Email us for further discussion.

Meet the team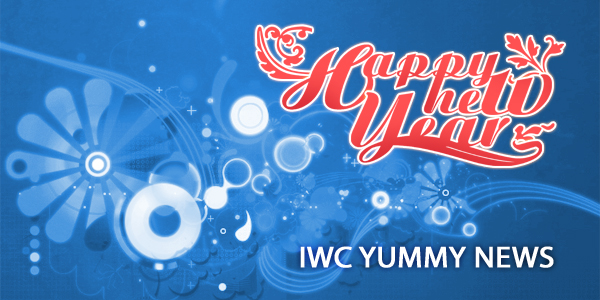 IN THIS ISSUE
FLAVOUR COLOURS
Port and food pairing

When talking about pairing port with food, most consumers associate it with the classic dessert matches such as chocolate, crème brûlée and cheese. Actually, port can pair very well with savoury dishes. The trick is to match the weight and flavour intensity. At the recent Vintage Port Academy events, we paired wagyu beef rump with a young Vintage Port and Peking duck with a Tawny. The sweetness of the wine contrasts with the savoury yet fragrant meat, and both wine and food are strong enough to stand up to each other, making for very interesting pairings. Read more


Check out this and more Chinese food and wine matches in Flavour Colours, our Chinese food and wine pairing iPhone/iPad App.




back to top
GEORGIAN WINE REPORT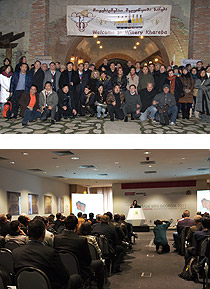 In November, the Georgian Government invited some 40 delegates from Asia, including media and importers, to attend the Trade with Georgia Beverages Tradeshow in Tbilisi. The Asian delegates were joined by visitors from the US and the Middle East to sample wines from over 30 wineries and other beverages at the exhibition.
The 3-day trip, although short, was action-packed. Lisa Perrotti-Brown MW was the guest of honour at the opening forum and she presented the Challenges and Opportunities of Asia's wine markets to the Georgian producers, who hope to export their wines to this part of the world. Mr Zhu Sixu, deputy director general of the Guangdong Provincial Alcohol Monopoly Bureau, meanwhile, talked about the potential wine and spirits market in booming China.
Georgia has the longest wine making history, over 8,000 years, of any country in the world. Most wines are made from indigenous varieties, the most common being Rkatsiteli, Mtsvane (whites) and the red Saperavi, although some producers are experimenting with international varieties such as Cabernet Sauvignon, Chardonnay and Sauvignon Blanc. Wines can be made in traditional 'qvevri' (or kvevri), ceramic jars containing grape juice, skin and stalks that are buried underground for fermentation and ageing. Modern winemaking techniques using stainless steel/barrel fermentation, and ageing in french barriques are also used. Some winemakers are experimenting with a combination of both techniques. Wine styles are diverse, ranging from dry to semi sweet, and sparkling to fortified. Georgia adopts an appellation system similar to that in Bordeaux or Burgundy where wine can be named after the region or district.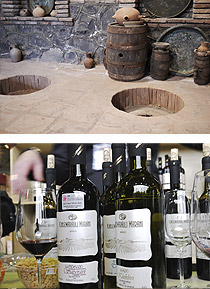 Guests were generally impressed by the red wine, especially the Kindzmarauli Marani Saperavi Barrel Select 2006, which took the 2011 Best Other Reds Trophy at the Cathay Pacific Hong Kong International Wine & Spirit Competition. Most agreed that the traditional kvevri white wine style is unique but needs time for people to understand and appreciate. According to Tina Kezeli, the Executive Director of the Georgian Wine Association, some producers in Italy, Germany and even the US, embracing non-intervention winemaking practices, are making wine in qvevri.

All guests enjoyed the beautiful snow scenery during the Kakheti wine region visit, and the hospitality the Georgians lavished on us.

Importers interested in some unique wines can check out the
Georgian Beverages Tradeshow website for wineries information. Read more

Click here for an overview of Georgian Wine
back to top
WHAT'S IN THE GLASS
Did you know?

Extraction


Extraction is a key process in red winemaking. Colour, tannins and flavours are all in the skins and the trick is to extract the right amount into the wine. Too much extraction is like brewing tea for too long - the colour is dark and bitterness dominates the flavour. Most extraction occurs during fermentation. The factors affecting its rate are temperature (higher temperature, more extraction), contact time (hence punching down or pumping over) and medium (colour is more soluble in water therefore easier to extract before fermentation while tannin is more soluble in alcohol). Vintage port uses foot treading, which has the right pressure to extract the maximum favourable components in a short time without breaking the pips - pips contains harsh tannins and are unwanted.
Tersina has made wine in Portugal, South Africa and England. Follow her blog or email her for any wine queries.
Another Judgement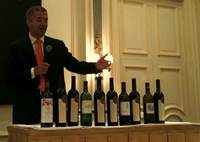 This time it was Viña Seña from Chile against Bordeaux first growth, led by Eduardo Chadwick, president of Viña Seña, and Jeannie Cho Lee MW. The main purpose was actually a vertical tasting of six Viña Seña from 1995 to 2008, but Jeannie decided to put in a few Bordeaux first growths to make the tasting more fun. The results, based on the votes of some 40 wine professionals and journalists invited to the tasting, saw Seña snatching the top five places out of ten, beating all the first growths. This demonstrated yet again how much Chilean wine has evolved and, perhaps more interestingly, how much wine professionals' palates have changed. The top five wines were Seña 2008, 2001, 1995, 2007 and 1997, followed by Lafite 2007 in sixth place. Viña Seña is available from Maxxium Hong Kong. Read more
Pinot in all shades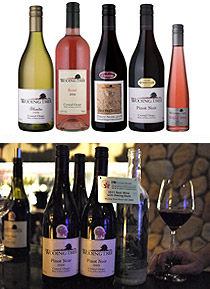 Steve Farquharson, one of the owners of Central Otago's Wooing Tree, was in town recently to promote his range of Pinot Noir. He first planted his vineyard only with Pinot Noir, but this did not deter him  from making a white wine called Blondie, made from 100% Pinot Noir (the grapes are pressed with minimum skin contact therefore the wine does not pick up the red colour from the skin), that won the Innovation Trophy in the 2008 Wine New Zealand trade show. A Pinot Noir Rose was soon to follow and the latest in the Pinot line up is Tickled Pink, a pink dessert Pinot Noir. Their three red Pinots are the easy drinking Beetle Juice, Wooing Tree Pinot Noir and Sandstorm Reserve. It wouldn't be a surprise to see a Wooing Tree Pinot bubbly in a few vintages time. Central Otago wine is renowned for its fruit concentration and it shows in Wooing Tree. Both the Blondie and the Rose have about 4-5g/l residual sugar but taste sweeter because of their fruitiness. Both wines are refreshing with a good balance of acidity. Wooing Tree Pinot Noir 2009 was the trophy winner in the 2011 Cathay Pacific Hong Kong International Wine & Spirit Competition Best Wine with Peking Duck - a complex wine with a perfect oak integration. Its silky tannin matches well with the texture of Peking duck and the ripe fruit aromas stand up well to the sweet hoisin sauce. Available from At Style Wine. Read more
back to top
HONG KONG WINE TRADE GUIDE
Finally, a directory of the wine trade in Hong Kong. Debra Meiburg's Guide to the Hong Kong Wine Trade 2012 lists some 250 importers (a good start though not comprehensive), plus retailers, logistics companies and more. I particular appreciate the over 70 pages of first hand research on the Hong Kong market supported by charts and graphs. Highly recommended as a background read for producers looking to enter the Hong Kong or China market. The guide is also a good reference book for the F&B industry and wine lovers so they know where to find a wine, not to mention a good exposure for the distributors. Good job Debra.

Click here to purchase and check out other Debra's products. The cue cards could be a useful tool for WSET students.
back to top
MASTERS OF WINE INSIGHTS
Lisa Perrotti-Brown MW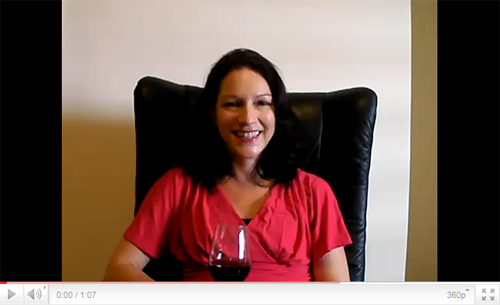 Lisa, "Where I come from in Maine, USA, we have this saying: "March is in like a lion and out like a lamb," in reference to the weather – the harsh winter giving way to a gentle spring. In the southern hemisphere of course the phrase should be swapped, but wherever you are it's a time for change. So shake off your old tried and trusted wines styles and reach for something new! My tip: New Zealand aromatic varietals (Riesling, Pinot Gris and Gewürztraminer)...they're really coming of age."
Ned Goodwin MW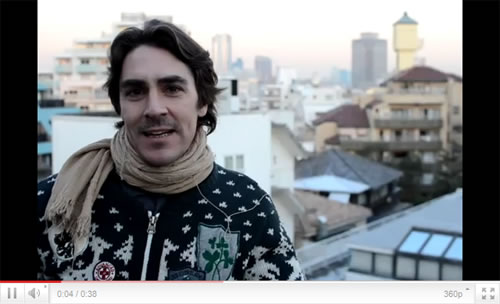 Ned, 'When drinking wine ask yourself if you would like another glass, or perhaps another. If one is naturally inclined to drink a third glass, it is proof that a wine is balanced and clearly, for me at least, delicious.'
back to top
NEAL MARTIN'S JOURNAL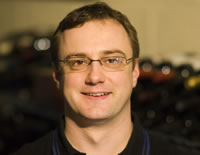 IWC is delighted to introduce Hong Kong wine lovers to Neal Martin, an internationally acclaimed wine writer. We will feature Neal's humorous yet informative wine diary on our website. Here is an excerpt from the latest entry:
The Vines that stood their ground: Laville, Mission & Haut-Brion
In a somewhat solipsistic seaside town I enjoyed a blissful, parochial childhood, oblivious to anything much further than the A13. Like the toy-towns on TV, I grew up convinced that everything in Southend-on-Sea would remain the same, at least until the end of time. C&A at the entrance of the Victoria Shopping Centre, Tomassi's ice-cream parlour at the bottom, Keddies the grand department store its centre of gravity, the magical toy shop opposite Dixons and Lavelle's the stationers, where I would buy my weekly Beano with a packet of Pacers. I assumed that this conjugation of retail outlets had been in situ since time immemorial until one day, mum broke the news…"Lavelles is closing down," she told me casually. "That is why some of the shelves are empty."  .... read more
BETTANE & DESSEAUVE ON FRENCH WINE
Do the new ways of sealing wine affect quality?

Today, even though consumers remain attached to the traditional cork as well as to the flourish that one uses to open it and the sometimes ingenious instruments that have been devised to make that easier, there are many effective alternatives. These alternatives were born of the increasing volumes being bottled and of the deterioration in cork quality that followed. Increased demand has in effect driven cork producers to harvest younger less effective cork, while the combined evils of air and water pollution have led to an alarming increase in wine faults, and these are no longer limited to the well known and easily recognised musty taste known as cork taint. We have seen the emergence of the rapid oxidation of white wines associated with washing corks in a peroxide bath and a major rise in chlorine taints, of which the most dangerous—the now equally famous 'TCA' (a stale cardboard taste from the trichloranisole molecule)—may also be caused by pollution of the places where wine is made, aged or bottled. By the late 1990s more than 10% of bottles were defective, something that was clearly intolerable and unacceptable. So the industry devised and proposed other kinds of seal and other kinds of stopper. The most widespread—first in Switzerland and then in many southern hemisphere countries—is the screwcap, patented in France (by Pechiney and Alcan), a very practical and reliable method, at least for wines that will be drunk within five years, which is still the fate of 90% of all wines on the planet. All the comparative tastings that we have been able to do have demonstrated the greater clarity and aromatic precision of screwcap wines (when the technique is applied properly), which is key for whites and rosés. Once one is used to this purity one finds all other wines have a cork taste to some degree. For diehard fans of the stopper, cork has been replaced by synthetic materials or even glass, not that these solutions are as convincing as the screwcap. And of course the cork industry has felt the wind of change and is slowly but seriously questioning itself, beefing up its production control at all levels and accepting the ever more stringent requirements of its customers. For fine wines, the elegance of a quality cork and the evidence of history of its reliability over a long period have, so far, not been questioned.

Click here for Bettane & Desseauve's ratings on 2010 Bordeaux.
IWC TASTING AND COURSES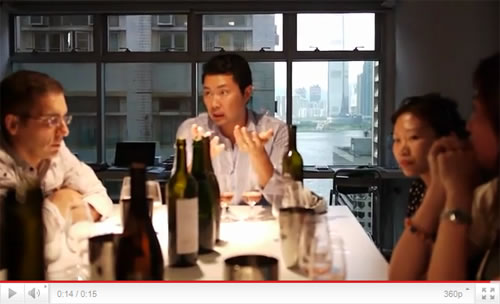 Get your friends and family together for a private tasting or wine course. IWC can tailor and personalise any tasting or course that suits your interest and schedule. Each session lasts for two hours and can accommodate a maximum of six people. Each tasting includes a minimum of eight wines. Some of our most popular themes are:
Introduction to Wine: HK$12,000
New World vs Old World Cabernet Sauvignon: HK$14,000
Bordeaux Masterclass: HK$18,000
Vintage Champagne Tasting: HK$15,000
Red Burgundy Masterclass: HK$22,000
Sweet wine of the World: HK$15,000

Call us to make a booking or discuss your favourite wine region.
TASTE THIS SPACE
David Hohnen, founder of Cloudy Bay and Cape Mentelle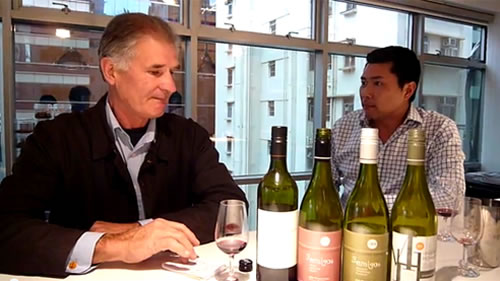 YUMMY QUIZ
Last month's question was: "Which wine producing region is this?" The correct answer was Château Lafite. The winner this time is Charles McLaughlin. Well done Charles, you have won a mystery bottle from IWC's cellar.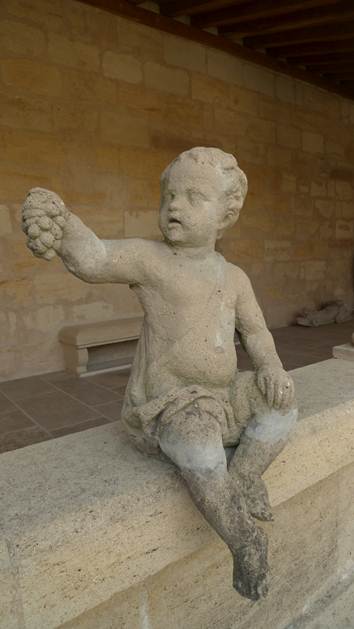 This month's question:
"In which Chateau can you find this sculpture?"
Prize: A bottle of wine from IWC's cellar (with all our global wine friends, you know you'll be in for a treat!)
Get In Touch
For further inquiries, please visit our website, email, or telephone: (852) 2549 0081