Meet the IWC Team
Tersina Shieh
Lisa Perrotti-Brown MW
Ned Goodwin MW
Neal Martin
Bettane & Desseauve

The Independent Wine Centre team combines technical qualifications, hands on practical experience and cultural awareness to provide an unmatched range, depth and quality of service: corporate events, seminars, tutored tastings, private functions and more. Email us for further discussion.

Meet the team
IN THIS ISSUE
FLAVOUR COLOURS
Chinese style chicken dishes

can be found in all four Flavour Colours zones depending on the style. Steamed chicken (清蒸雞) in the Blond zone is light and fragrant and is best paired with Chabils or a German Pinot Noir. Chicken marinated in ginger (沙姜雞) and hand-shredded chicken (手撕雞) are under Ivory where a Pinot Grigio or Waipara Pinot Noir will fare well. Moving to the Tan zone we find deep-fried crispy chicken (炸子雞) with different texture and layers of flavour, a dish made for California Chardonnay or a Rioja Reserva. With the hearty and filling chicken braised with chestnut claypot (粟子雞煲) in the Brown zone, nothing is better than a Puglia Primitivo or a Barossa Shiraz. Don't say chicken (or white meat) is only for white wine!.

Check out this and more Chinese food and wine matches in Flavour Colours, our Chinese food and wine pairing iPhone/iPad App.

back to top
WHAT'S IN THE GLASS
Did you know?

Wine grapes


Although both wine grapes and table grapes belong to the same species, Vitis vinifera, they are very different. Unlike table grapes which are large, juicy, thin skinned and (usually) seedless, wine grapes are completely the opposite. The flavours in a grape come from skin, not pulp. Therefore wine grapes have much thicker skin. They are also smaller to keep a high skin to pulp ratio thereby concentrating the flavour. Wine grapes are also much sweeter and less watery than table grapes. They contain at least 50% more sugar. The pips are not used in winemaking but they are good indicators to assess the ripeness of the grapes.
Tersina has made wine in Portugal, South Africa and England. Follow her blog or email her for any wine queries.
Burgundy en Primeur 2010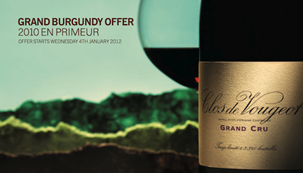 What a joy to start 2012 with the tasting of some fabulous Burgundy 2010, most of it straight from the barrel and flown direct to Hong Kong, courtesy of Berry Bros & Rudd. Jasper Morris MW commented, 'Despite the not perfect weather, 2010 was a classic vintage with elegance and finesse. The reds show a perfect balance between acidity, tannin and fruit; while the whites display a density of fruit that is well-integrated with the fresh acidity. According to Jasper (and after tasting the wine I agree), the 2010 vintage is much more 'Burgundian'. 2009 may be more pleasing, but it is more 'international' than true Burgundy.' The bad news is that the yield was down between 30% and 50% across the region. Given the latest enthusiasm for Burgundy, there won't be enough to satisfy demand. Despite this, most producers have kept their prices the same as 2009's, unlike their counterparts in Bordeaux. Jasper selected 34 wines for BBR's 2010 Burgundy en primeur tasting. There are some real bargains, including Patrick Javillier Bourgogne Blanc Cuvée Oligocène, a steal at £150 per 12 bottle case. Visit BBR's website for more information. Read more
Biodynamic wine explained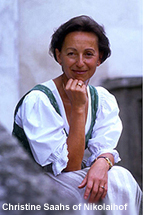 'What is biodynamic wine?' Ask this question to Christine Saahs, owner of Nikolaihof from Wachau, Austria, and you will receive a two hour lecture, exactly what we had recently! Biodynamic farming builds healthy living soil through interaction with and in harmony with the environment so it can nurture plants and produce wholesome food that vitalises humanity. Anyway, Christine summed it up well, 'Biodynamics is one step ahead of organic farming. Organic farming sustains the health of the soil; biodynamic practices improve the health of the soil'. In fact, Christine is so convinced of biodynamics and speaks with such passion that she, dressed in her traditional Austrian outfit, looks like a biodynamic human being. We tasted five wines, all intense and fresh with a common earthy aroma. While I couldn't tell whether they were biodynamic in a blind tasting, I am certain that they were all very well-made wines from a caring winemaker. By the way, we tasted the wine on a 'root day', so according to Christine, not the best day for tasting. Nikolaihof's wines are available from Cottage Vineyard. Read more
back to top
MASTERS OF WINE INSIGHTS
Lisa Perrotti-Brown MW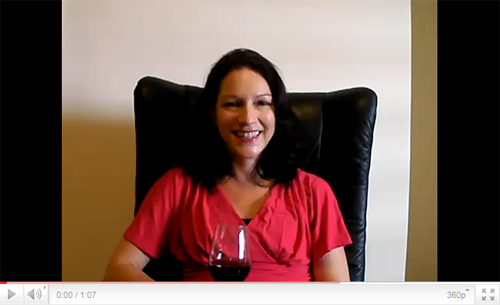 Lisa, "Where I come from in Maine, USA, we have this saying: "March is in like a lion and out like a lamb," in reference to the weather – the harsh winter giving way to a gentle spring. In the southern hemisphere of course the phrase should be swapped, but wherever you are it's a time for change. So shake off your old tried and trusted wines styles and reach for something new! My tip: New Zealand aromatic varietals (Riesling, Pinot Gris and Gewürztraminer)...they're really coming of age."
Ned Goodwin MW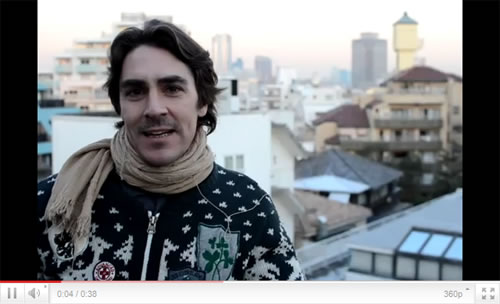 Ned, 'When drinking wine ask yourself if you would like another glass, or perhaps another. If one is naturally inclined to drink a third glass, it is proof that a wine is balanced and clearly, for me at least, delicious.'
back to top
NEAL MARTIN'S JOURNAL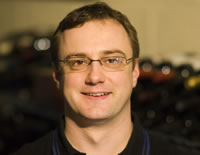 IWC is delighted to introduce Hong Kong wine lovers to Neal Martin, an internationally acclaimed wine writer. We will feature Neal's humorous yet informative wine diary on our website. Here is an excerpt from the latest entry:
The Vines that stood their ground: Laville, Mission & Haut-Brion
In a somewhat solipsistic seaside town I enjoyed a blissful, parochial childhood, oblivious to anything much further than the A13. Like the toy-towns on TV, I grew up convinced that everything in Southend-on-Sea would remain the same, at least until the end of time. C&A at the entrance of the Victoria Shopping Centre, Tomassi's ice-cream parlour at the bottom, Keddies the grand department store its centre of gravity, the magical toy shop opposite Dixons and Lavelle's the stationers, where I would buy my weekly Beano with a packet of Pacers. I assumed that this conjugation of retail outlets had been in situ since time immemorial until one day, mum broke the news…"Lavelles is closing down," she told me casually. "That is why some of the shelves are empty."  .... read more
BETTANE & DESSEAUVE ON FRENCH WINE
Can we trust the wine critics?

In Latin countries the wine critic's job is often viewed unfavourably. People readily accuse us of cronyism or a lack of independence or loyalty to the consumer—when, that is, they are not calling into doubt our professional competence or even our judgment criteria! Rest assured that if we had wanted to to be rich we would have had a thousandfold better chance of becoming so by selling wine, or indeed making it, than in informing the public. The job does not pay royally, least of all in France, and we are obviously dependent on the generosity of producers who provide us with the tasting samples we need while accepting that for most of them there is the risk of a bad review, a fact that we suspect many readers would find hard to admit. But if it is true that a critic of integrity cannot buy every bottle he has to judge, he should still pay the usual price for those that he drinks every day with family and friends, and on this point the signatories of these critiques have nothing to be embarrassed about. In fact, an experienced wine critic is a lot better placed to inform the public correctly than members of that same public among themselves through the discussion forums born of the development of the internet. For a start he has the advantage of age, having watched the evolution of thousands of different wines across numerous vintages, and on top of that a more detailed understanding of the factors affecting production, of the styles associated with wine schools, of local tradition, of technological progress. He is above all more confident in forming his own judgments, the sheer number of producers whose work he has judged actually making the inevitable personal friendship he may feel for some of them less a creator of prejudice than is the case with many amateurs who make it a point of honour to view their suppliers as the best. And here we are not talking about wine sellers or sommeliers who carry out a commercial function incompatible with complete freedom of thought!

Click here for Bettane & Desseauve's ratings on 2010 Bordeaux.
IWC TASTING AND COURSES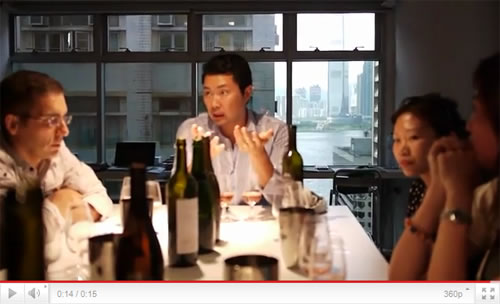 Get your friends and family together for a private tasting or wine course. IWC can tailor and personalise any tasting or course that suits your interest and schedule. Each session lasts for two hours and can accommodate a maximum of six people. Each tasting includes a minimum of eight wines. Some of our most popular themes are:
Introduction to Wine: HK$12,000
New World vs Old World Cabernet Sauvignon: HK$14,000
Bordeaux Masterclass: HK$18,000
Vintage Champagne Tasting: HK$15,000
Red Burgundy Masterclass: HK$22,000
Sweet wine of the World: HK$15,000

Call us to make a booking or discuss your favourite wine region.
TASTE THIS SPACE
Chiara Boschis of E. Pira & Figli on her Barolo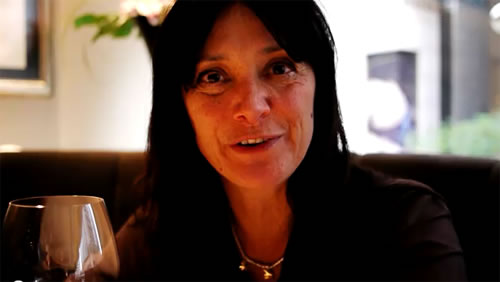 YUMMY QUIZ
Last month's question was: "In which Château can you find this sculpture?" Unfortunately, there was no correct answer. We repeat the question again with a hint - it's in one of the first growth Bordeaux chateaux. Send your answer now.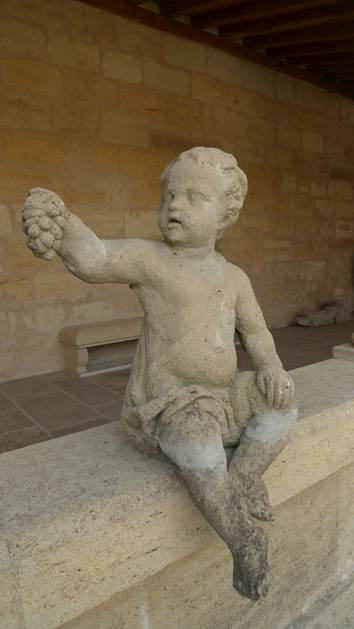 This month's question:
"In which Chateau can you find this sculpture?"
Prize: A bottle of wine from IWC's cellar (with all our global wine friends, you know you'll be in for a treat!)
Get In Touch
For further inquiries, please visit our website, email, or telephone: (852) 2549 0081