Meet the IWC Team
Tersina Shieh
Lisa Perrotti-Brown MW
Ned Goodwin MW
Neal Martin
Bettane & Desseauve

The Independent Wine Centre team combines technical qualifications, hands on practical experience and cultural awareness to provide an unmatched range, depth and quality of service: corporate events, seminars, tutored tastings, private functions and more. Email us for further discussion.

Meet the team
FLAVOUR COLOURS
Chilli crab
Ever tried the famous 'Under the Bridge' chilli crab 橋底辣蟹? Any wine in the Flavour Colours tan zone—a Gimblett Gravels Syrah, an Argentine Malbec, a California Chardonnay—will go with it. My surprise was the Khvanchkara semi-sweet red wine from Georgia. The sweetness offsets the chilli for those who can't stand the heat, but unlike an off-dry Riesling which may be too soft for the dish, the Khvanchkara's tannin structure stands up well to the robust flavour.

Check out this and more Chinese food and wine matches in Flavour Colours, our Chinese food and wine pairing iPhone/iPad App.
back to top
SAVE THE DATE

Moët Hennessy Flavour Colours Evening

Join us for a fun evening of gourmet food and wine appreciation. Mix and match wines with your favourite Chinese dim sum dishes, all carefully selected according to the Flavour Colours wine and food pairing concept.



Date: 28th March 2012 (Wednesday)
Time: 6:00-9:00pm
Place: Kee Club, 6/F, 32 Wellington Street, Central
Price: Free

Click here for more information and registration
back to top
WHAT'S IN THE GLASS
Did you know?

Oak flavour and tannin


Oak contributes both flavour and tannins to wine. However, the flavour is only brought out by the toasting of the wood. High temperature changes the chemical compounds in the wood and releases the aromas, but at the same time reduces the tannin level. Wine aged in lightly toasted barrels has vanilla and clove aromas, while medium toasted barrels make the wine milder and softer (less tannins). Highly toasted barrels release smoke, chocolate and coffee aromas and even less tannins. French oak has silky tannins and aromas of the more subtle cedar, spices and toasted nuts. American oak, on the other hand, is powerful and bold, imparting sweet flavours of vanilla, coconut and butterscotch to the wine.
Tersina has made wine in Portugal, South Africa and England. Follow her blog or email her for any wine queries.
Marlborough Sauvignon Blanc with a twist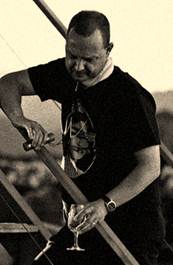 It was a pleasant surprise to have tasted this wine at a recent tasting organised by Sogrape. I was expecting the overtly pungent fruit driven Sauvignon Blanc that is typical of Marlborough, but Framingham's is more subtle. It still has all the characters of a Marlborough Sauvignon Blanc but they are toned down, and with added complexity and creamy mouthfeel. A chat with winemaker Andrew Hedley revealed that the grapes were sourced from eight different sites and were fermented in batches, some in stainless steel at cool rather than cold temperature to avoid the estery characters, and some in barrels at even higher temperature. The finished wine was left on lees for a few months with partial malo-lactic fermentation before final blending. No wonder it has such a nice texture and subtlety. Andrew explained that most of their sales come from restaurants and therefore they have to make food-friendly wine. Typical Sauvignon Blanc tends to be too pungent and overpowers the food. He certainly has a point! By the way, Framingham Point Noir 2009 was a double trophy winner at the 2011 Cathay Pacific Hong Kong International Wine and Spirit Competition, snatching both Best Pinot Noir and Best New World Pinot Noir. Their wines are available from Leung Yick Co Ltd. Read more
Bird in Hand, the gold mine winery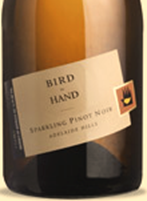 What makes Bird in Hand stands out is its location. At 400m above sea level in a cool pocket of the Adelaide Hills, the grapes enjoy a long ripening season with warm days and cool nights, enabling them to ripen with full flavours but still retain their acidity. Couple this with the mineral-rich soil from the former gold mines, plus the philosophy of making balanced wines that compliment rather than dominate food, and it is no surprise that all the Bird in Hand labels have numerous awards under their belts. Bird in Hand has three labels, all named after defunct gold mines that operated in the district in the mid 1800s. Two in Bush is an easy-going 'drink now' style fermented in stainless steel tanks, while Bird in Hand is a more serious wine that has spent some time in barrels. Nest Egg is the finest and only released in the best years with a limited quantity. If you are a fan of sashimi you must try pairing it with Bird in Hand Sparkling Pinot Noir. The judges in the 2011 Cathay Pacific Hong Kong International Wine & Spirit Competition 'Best Wine with Sashimi' panel, including renowned chef Yanagita from Nadaman in the Hong Kong Shangri-La, all agreed that they were a perfect match. The wine was the trophy winner in that class. I was told that Japanese restaurants in Hong Kong are queuing up to buy it. Get your wines from Northeast before they are snapped up by the restaurants. Read more
back to top
MASTERS OF WINE INSIGHTS
Lisa Perrotti-Brown MW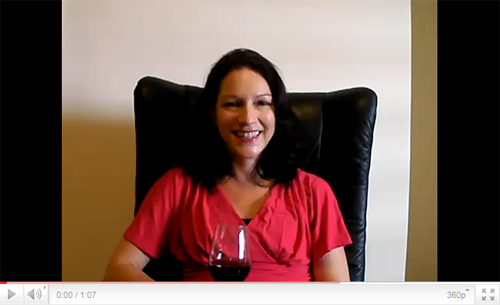 Lisa, "Where I come from in Maine, USA, we have this saying: "March is in like a lion and out like a lamb," in reference to the weather – the harsh winter giving way to a gentle spring. In the southern hemisphere of course the phrase should be swapped, but wherever you are it's a time for change. So shake off your old tried and trusted wines styles and reach for something new! My tip: New Zealand aromatic varietals (Riesling, Pinot Gris and Gewürztraminer)...they're really coming of age."
Ned Goodwin MW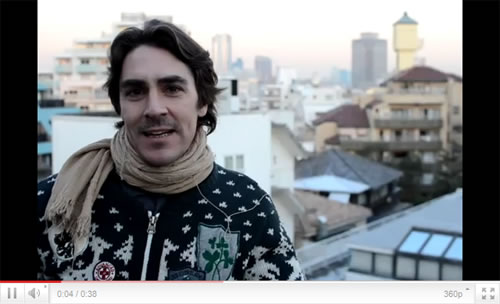 Ned, 'When drinking wine ask yourself if you would like another glass, or perhaps another. If one is naturally inclined to drink a third glass, it is proof that a wine is balanced and clearly, for me at least, delicious.'
back to top
NEAL MARTIN'S JOURNAL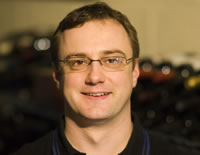 IWC is delighted to introduce Hong Kong wine lovers to Neal Martin, an internationally acclaimed wine writer. We will feature Neal's humorous yet informative wine diary on our website. Here is an excerpt from the latest entry:
The Vines that stood their ground: Laville, Mission & Haut-Brion
In a somewhat solipsistic seaside town I enjoyed a blissful, parochial childhood, oblivious to anything much further than the A13. Like the toy-towns on TV, I grew up convinced that everything in Southend-on-Sea would remain the same, at least until the end of time. C&A at the entrance of the Victoria Shopping Centre, Tomassi's ice-cream parlour at the bottom, Keddies the grand department store its centre of gravity, the magical toy shop opposite Dixons and Lavelle's the stationers, where I would buy my weekly Beano with a packet of Pacers. I assumed that this conjugation of retail outlets had been in situ since time immemorial until one day, mum broke the news…"Lavelles is closing down," she told me casually. "That is why some of the shelves are empty."  .... read more
BETTANE & DESSEAUVE ON FRENCH WINE
Are the fine wines available in supermarkets the same as those you can buy on the estate?

This question comes up above all in respect of Bordeaux, which is giving rise to more and more concern over the consistency of quality made available to the public. Is there wine bottled specially for journalists, luxury wine merchants, grand restaurants and others and a lower quality for general distribution and the hoi polloi? The sometimes considerable price differences between distribution channels are undoubtedly the cause of these fears. Yet it is hard to believe them well-founded. For a start there are solid technical reasons for thinking that current products are actually more homogeneous than before. They are bottled far more quickly using better regulated systems. Gone are the days when you took the wine straight out of the barrel, glass by glass, as and when a customer asked for it. Blends are done in larger volumes and hence much more consistent, even if absolute perfection doesn't exist in this world. Moreover, the risk involved in producing multiple qualities under the same label is a lot bigger than the temporary advantage gained from an overly-flattering sample. But obviously only tasting can uncover behaviours that are suicidal or disdainful of the public, if they exist, and one day we will have to have the courage to organise a tripartite blind tasting of a large number of samples and vintages purchased in various channels, bringing together professional tasters, wine lovers and the producers themselves. We're thinking about it!

Click here for Bettane & Desseauve's ratings on 2010 Bordeaux.
IWC TASTING AND COURSES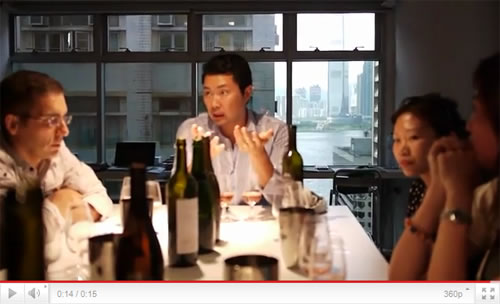 Get your friends and family together for a private tasting or wine course. IWC can tailor and personalise any tasting or course that suits your interest and schedule. Each session lasts for two hours and can accommodate a maximum of six people. Each tasting includes a minimum of eight wines. Some of our most popular themes are:
Introduction to Wine: HK$12,000
New World vs Old World Cabernet Sauvignon: HK$14,000
Bordeaux Masterclass: HK$18,000
Vintage Champagne Tasting: HK$15,000
Red Burgundy Masterclass: HK$22,000
Sweet wine of the World: HK$15,000

Call us to make a booking or discuss your favourite wine region.
TASTE THIS SPACE
Simon Roberts from Ridgeview talks about English sparking wine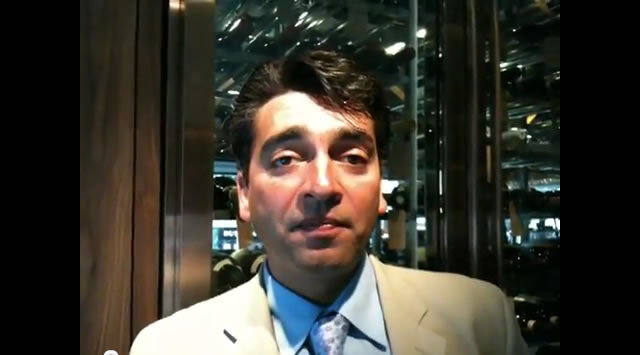 YUMMY QUIZ
Last month's question was: "In which Château can you find this sculpture?" The correct answer was Haut-Brion. The winner is Bianca Tsang. Well done Bianca, you have won a mystery bottle from the IWC cellar.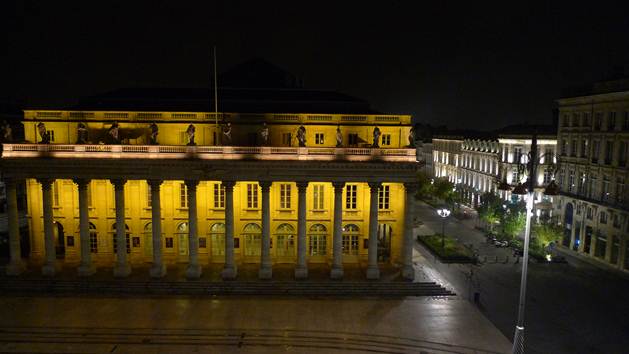 This month's question:
"This is a view of Bordeaux city. From which famous hotel was it taken?"
Prize: A bottle of wine from IWC's cellar (with all our global wine friends, you know you'll be in for a treat!)
Get In Touch
For further inquiries, please visit our website, email, or telephone: (852) 2549 0081