Meet the IWC Team
Tersina Shieh
Lisa Perrotti-Brown MW
Ned Goodwin MW
Neal Martin
Bettane & Desseauve

The Independent Wine Centre team combines technical qualifications, hands on practical experience and cultural awareness to provide an unmatched range, depth and quality of service: corporate events, seminars, tutored tastings, private functions and more. Email us for further discussion.

Meet the team
FLAVOUR COLOURS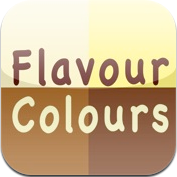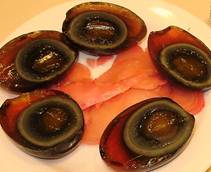 Brown: Preserved eggs with pickled ginger 皮蛋酸薑

Its strong and pungent flavour certainly places it in the zone. The texture is actually quite delicate so will go better with fruity rather than tannic wine. Try it with a Zinfandel or a Barossa Shiraz.
Check out this and more Chinese food and wine matches in Flavour Colours, our Chinese food and wine pairing iPhone/iPad App.
back to top
IWC VINEXPO EVENTS
This is an exciting time of the year again with winemakers from all over the world gathering in Hong Kong. IWC is organising various tastings from Old World to New World before and during Vinexpo. Register now.

A Riesling Journey into Summer
Explore the diverse world of Riesling. Compare and contrast German Rieslings, from Mosel through Rheingau to Pfalz, with those from Alsace and Australia. The tutored tasting will be led by Clemens Busch, winemaker of Weingut Clemens Busch, and Carsten Klante from German Fine Wine. Limited seats only.

Masterclass (Trade and Media only)
Time/Date: 2:00-4:00pm, 24th May (Thursday)
Place: 6/F, KEE Private Club, Central
Click here for enquiries.

Consumer evening
Time/Date: 6:00-9:00pm, 24th May (Thursday)
Place: 6/F, KEE Private Club, Central
Click here to register.

German Fine Wine will also be showcasing its wines at the VDP stand, booth AB90 at Vinexpo

---

Chilean Iconic Wine Tasting (Trade and media)
Time/Date: 2:00-4:00pm, 29th May (Tuesday)
Place: Salon 6, The Marriott Hotel, Queensway

Join a discuss on the future of ultra-premium Chilean wines in China and Asia, and taste an exclusive library collection of six iconic wines.
Click here for registration
按此登記


---

Wines of South Africa Themed Tasting
Date: 29th-31st May (Tuesday-Thursday)
Place: Wines of South Africa stand, Hall 1 BC77 Vinexpo


Five themed tastings: Shiraz, Cap Classique, 5 Platter Stars, Chenin Blanc, Pinotage aim to showcase the versatility, diversity and quality of some of South Africa's top wine farms. More information and schedule.

---

The New Wines of Greece
Time/Date: 0930-1830, 29th May (Tuesday)
Place: Greek Pavilion booth, GH50, Vinexpo

An informal guided tasting of indigenous Greek wines: Assyrtiko, Moschofilero, Agiorgitiko and Xinomavro by the new generation of Greek winemakers. First time showing in Asia. More information.

---

Tasting of Graham's, Cockburn's, Dow's and Warre's Ports
Place: Primum Familiae Vini stand, booth DE 73, Vinexpo

Paul Symington (Decanter Magazine, Man of the Year 2012) together with his team will be on hand to present their range of top quality vintage and aged tawny ports.

---

Taylor's Port
Time/Date: 0930-1830, 29th May (Tuesday)
Place: Booth FG 62, Vinexpo


Taylor's will be present as usual on a booth shared with Louis Jadot, Gaja and Guigal. Nick Heath and Chris Forbes will pour a selection of wood aged and vintage ports.
back to top
WHAT'S IN THE GLASS
Did you know?

Grape tannin


Tannin comes from either the skin of the grapes or from new oak. Tannin can't be tasted but it affects the texture of the wine. Wines from unripe or over-extracted grapes taste bitter and harsh, while ripe tannin gives richness—but too much will mask the aromas. It is important in red wine to give it its shape and definition. Acidity accentuates astringency in tannin whereas alcohol masks it. The astringency in tannin can soften over time, but there must be enough fruit flavours to support it. Tannin or texture can be described as coarse, firm, grainy, chalky, ripe, smooth, silky and velvety.
Tersina has made wine in Portugal, South Africa and England. Follow her blog or email her for any wine queries.
Rioja: American or French oak?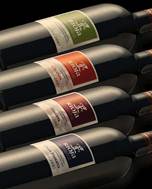 Classic Rioja is aged in American oak to develop the soft and mellow structure with a hint of vanilla. Especially for the reserva and gran reserva, there is the mushroomy, olive bouquet thanks to spending a long time in American oak barrels and in bottle. In the face of competition both from the New World and within Spain (Ribera del Duero, Priorat), some Rioja producers are making more modern style wines with higher fruit concentrations, and ageing them in French wood. The wine is more powerful, more spicy and usually a shade darker. So how do you know which style the wine is, given that the back label may or may not tell you? The clue is in the overall packaging. American oaked Rioja tends to have traditional labels and packaging such as the gold netting, while the French oaked styles will usually sport a more modern front label. Read more
back to top
TASTE THIS SPACE
Casey McClellan from Seven Hills from Washington talks about his Cabernet Sauvignon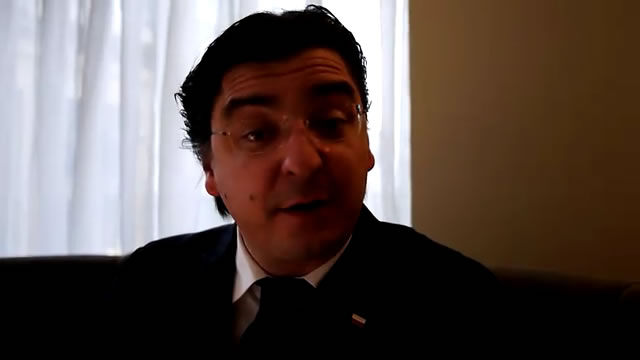 BETTANE & DESSEAUVE ON FRENCH WINE REGION
Burgundy

This historical region is a veritable work of art with its multi-faceted diversity of soils and micro-climates, each of which merits its own individual AOC. Burgundy has never before been so lovingly studied and followed by lovers of Pinot Noir and Chardonnay which grow here in their native soils.

The white soils of Chablis are the perfect growing place for minerally, elegant white wines, which can sometimes be austere in cold years, but have the amazing ability to come alive once they are served with food! Global warming has given some of the lesser-known Chablis appellations a second chance, and the wines often closely resemble their more famous neighbours. In the small appellation of Saint-Bris, the whites are made from Sauvignon Blanc, and the reds made from Pinot Noir are actually starting to resemble wine!

The Côtes de Nuits, a tiny strip of vineyards, produces some of most famous wines on the planet, but you must choose carefully as the quality can vary widely from one producer to the next. Near the wonderfully tourist- friendly city of Beaune, whites and reds of the Côte de Beaune can reach the greatest heights of finesse, complexity and personality.

In the Côtes Chalonaise, we find ourselves in the heart of "Old France" with its wonderfully charming, tranquil villages, where they produce very pleasant, early-drinking wines.

Le Maconnais region is stunningly beautiful and in the midst of a true revolution in terms of quality. Chardonnay is king here, and the wines are more opulent thanks to warmer temperatures and more sun. When this opulence is reined in by the limestone soils, the resulting wine has a solid backbone, and it can be pure pleasure! The prices have thankfully remained reasonable. Beaujolais, a little further south, is one of the most beautiful wine regions in France. The wines made here are justifiably popular, but the worldwide success of Beaujolais Nouveau has unfairly tarnished the reputation of the more expressive and sincere wines of the region. Some of the wines achieve unexpected greatness. It's time to rediscover Beaujolais!

Click here for Bettane & Desseauve's ratings on 2010 Bordeaux.
MASTERS OF WINE INSIGHTS
Lisa Perrotti-Brown MW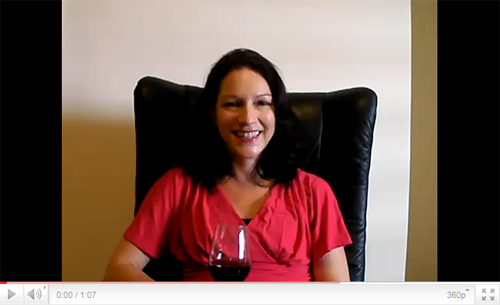 Lisa, "Where I come from in Maine, USA, we have this saying: "March is in like a lion and out like a lamb," in reference to the weather – the harsh winter giving way to a gentle spring. In the southern hemisphere of course the phrase should be swapped, but wherever you are it's a time for change. So shake off your old tried and trusted wines styles and reach for something new! My tip: New Zealand aromatic varietals (Riesling, Pinot Gris and Gewürztraminer)...they're really coming of age."
Ned Goodwin MW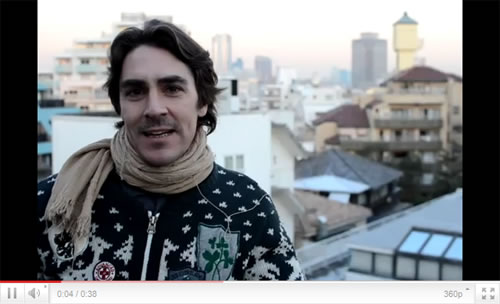 Ned, 'When drinking wine ask yourself if you would like another glass, or perhaps another. If one is naturally inclined to drink a third glass, it is proof that a wine is balanced and clearly, for me at least, delicious.'
back to top
NEAL MARTIN'S JOURNAL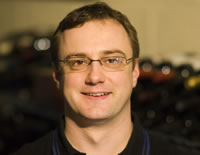 IWC is delighted to introduce Hong Kong wine lovers to Neal Martin, an internationally acclaimed wine writer. We will feature Neal's humorous yet informative wine diary on our website. Here is an excerpt from the latest entry:
The Vines that stood their ground: Laville, Mission & Haut-Brion
In a somewhat solipsistic seaside town I enjoyed a blissful, parochial childhood, oblivious to anything much further than the A13. Like the toy-towns on TV, I grew up convinced that everything in Southend-on-Sea would remain the same, at least until the end of time. C&A at the entrance of the Victoria Shopping Centre, Tomassi's ice-cream parlour at the bottom, Keddies the grand department store its centre of gravity, the magical toy shop opposite Dixons and Lavelle's the stationers, where I would buy my weekly Beano with a packet of Pacers. I assumed that this conjugation of retail outlets had been in situ since time immemorial until one day, mum broke the news…"Lavelles is closing down," she told me casually. "That is why some of the shelves are empty."  .... read more
IWC TASTING AND COURSES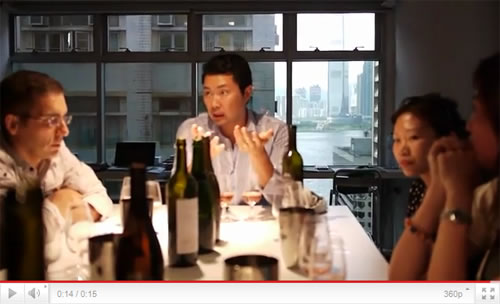 Get your friends and family together for a private tasting or wine course. IWC can tailor and personalise any tasting or course that suits your interest and schedule. Each session lasts for two hours and can accommodate a maximum of six people. Each tasting includes a minimum of eight wines. Some of our most popular themes are:
Introduction to Wine: HK$12,000
New World vs Old World Cabernet Sauvignon: HK$14,000
Bordeaux Masterclass: HK$18,000
Vintage Champagne Tasting: HK$15,000
Red Burgundy Masterclass: HK$22,000
Sweet wine of the World: HK$15,000

Call us to make a booking or discuss your favourite wine region.
YUMMY QUIZ
Last month's question was: "Where is this?" Apparently there are quite a few torri gates in wineries around the world but unfortunately we received no correct answer.
We give a second try for readers, this time with a tip from Simon who took the photos. Right bank of Bordeaux and its wine is one of the most sought after.

This month's question:
"Where is this?"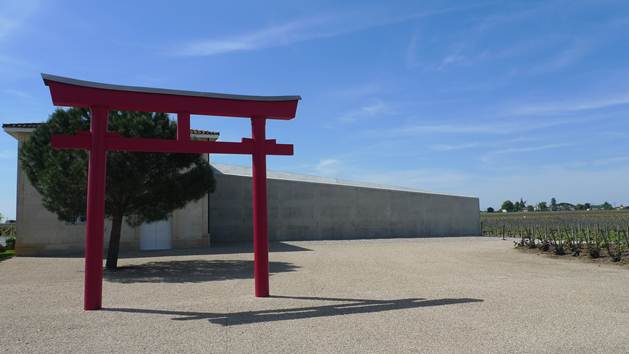 Prize: A bottle of wine from IWC's cellar (with all our global wine friends, you know you'll be in for a treat!)
Get In Touch
For further inquiries, please visit our website, email, or telephone: (852) 2549 0081