Meet the IWC Team
Tersina Shieh
Lisa Perrotti-Brown MW
Ned Goodwin MW
Neal Martin
Bettane & Desseauve

The Independent Wine Centre team combines technical qualifications, hands on practical experience and cultural awareness to provide an unmatched range, depth and quality of service: corporate events, seminars, tutored tastings, private functions and more. Email us for further discussion.

Meet the team
FLAVOUR COLOURS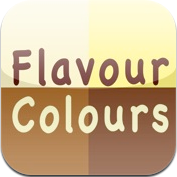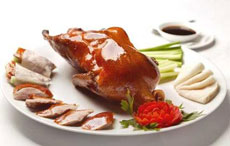 Peking Duck with Tawny Port

Ever thought about having Peking duck with tawny port? The acidity in the port cuts through the fat in the duck, while the dried fruits and nutty aromas are a nice balance with the plum sauce and the savoury meat. More importantly, the weight of the port stands up to the duck and the pickled ginger that was served with it at the fusion Cuisine Cuisine. So don't assume port is only for dessert and cigars. Even Andy the sommelier was pleasantly surprised. Thanks to the Vintage Port Academy for this pairing tip.
Check out this and more Chinese food and wine matches in Flavour Colours, our Chinese food and wine pairing iPhone/iPad App.
back to top
WHAT'S IN THE GLASS
Did you know?

Acidity


The principal acids in grapes are malic and tartaric acid. Both give freshness to wine, especially white wine, to give it structure. Malic acid tastes harsher, like sour green apples, and the winemaker may convert it to the more mellow lactic acid (found in milk) via malolactic fermentation. Acid balances the alcohol and sugar (in the case of sweet wine). Wine without adequate acid tastes flabby or cloying. Acidity in wine ranges from flat or soft to fresh, lively, crisp, mouthwatering, sharp or taut.
Tersina has made wine in Portugal, South Africa and England. Follow her blog or email her for any wine queries.
Brazilian bubblies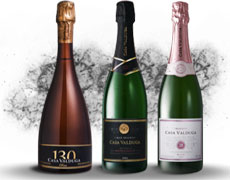 Casa Valduga is one of the largest and oldest wineries in Vale dos Vinhedos in the south of Brazil. The climate is humid and temperate but luckily the vineyards, located at between 450m and 650m above sea level, are cooled by the mountain breezes. Their three sparkling wines, Espumante 130 Brut NV, Reserva Blush 25 Brut 2009 and Gran Reserva Extra-brut 60 2006, are made with classic champagne grape varieties in the traditional method. All are lively with a slight mineral note in the back palate. The Rose is fresh and soft, while the Espumante has more structure. Casa Valduga also has a Reserva Moscatel and a Gran Reserva Cabernet Sauvignon, available from Wine Patio in Hong Kong. Read more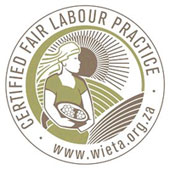 South Africa WIETA Ethical Seal

Believed to be a world-first, the South African Wine Industry Ethical Trade Association (WIETA), a non-profit association that actively promotes ethical trade in the wine industry, has launched the WIETA Ethical Seal that certifies its wines have been produced in line with fair labour practices. The seal is fully traceable and brand owners have to enter a legally binding agreement, renewal annually, with WIETA. This Ethical Seal promotes social sustainability, while the Integrity & Sustainability Seal, launched in 2010, promotes environmental sustainability. South Africa is today probably the only wine producing country that guarantees sustainable wine production in all aspects. Read more
back to top
TASTE THIS SPACE
Stephen Farquharson from Wooing Tree in Central Otago talks about his trophy winning Pinot Noir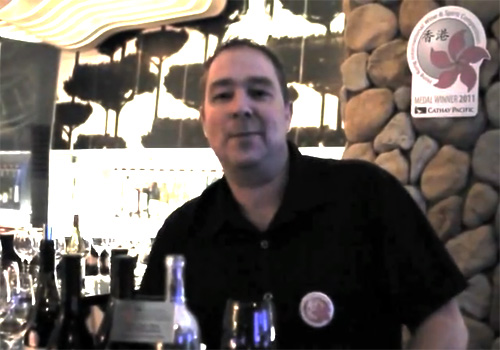 BETTANE & DESSEAUVE ON FRENCH WINE REGION
Loire Valley

The vineyards of the Loire Valley meander along the entire length of the Loire, France's longest river. It extends from its source at the edge of the Rhône region, all the way to the Atlantic Ocean, even including a short section that crosses into Burgundy in Pouilly sur Loire. Every type of wine is made here, (red, white, sparkling and dessert) producing very elegant examples of several different grape varieties.

Near Nantes with the influence of the Atlantic, the dry, light whites take on notes of salt and iodine and are a wonderful match with oysters, shellfish and seafood. These wines can be drunk young, but the very best producers will surprise you with wines that are amazing after 10-15 years in bottle.

Sunshine is the key in the Anjou and Saumur regions, making explosively fruity whites in Anjou, thanks to a surprisingly hot climate. They have the ability to produce fairly large amounts of high quality sweet wines, if their was a market for them. The reds have improved greatly over the past few years and are the most robust in the Loire.

The wines of the Touraine region are graceful and airy while remaining quite powerful, often achieving perfect balance between alcohol, acidity and tannins, although the quality is completely dependent on the vintage and the varying talents of the winemakers. In the Centre-Loire, very old limestone soils, the same as those found in Champagne and Chablis, are perfectly adapted to the Sauvignon Blanc grape, producing the most ele- gant but also the most minerally, lively whites. Global warming is allowing for riper Pinot Noir and reds that are getting better and better.

Click here for Bettane & Desseauve's ratings on 2010 Bordeaux.
MASTERS OF WINE INSIGHTS
Lisa Perrotti-Brown MW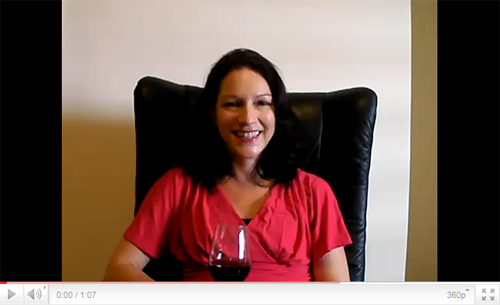 Lisa, "Where I come from in Maine, USA, we have this saying: "March is in like a lion and out like a lamb," in reference to the weather – the harsh winter giving way to a gentle spring. In the southern hemisphere of course the phrase should be swapped, but wherever you are it's a time for change. So shake off your old tried and trusted wines styles and reach for something new! My tip: New Zealand aromatic varietals (Riesling, Pinot Gris and Gewürztraminer)...they're really coming of age."
Ned Goodwin MW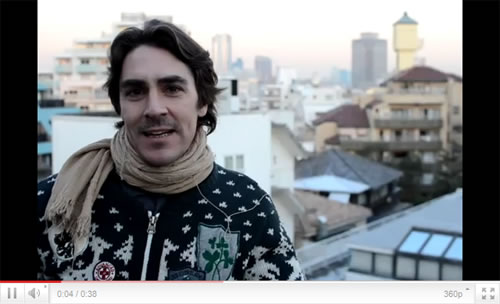 Ned, 'When drinking wine ask yourself if you would like another glass, or perhaps another. If one is naturally inclined to drink a third glass, it is proof that a wine is balanced and clearly, for me at least, delicious.'
back to top
NEAL MARTIN'S JOURNAL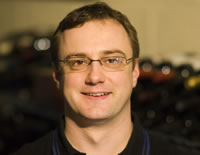 IWC is delighted to introduce Hong Kong wine lovers to Neal Martin, an internationally acclaimed wine writer. We will feature Neal's humorous yet informative wine diary on our website. Here is an excerpt from the latest entry:
The Vines that stood their ground: Laville, Mission & Haut-Brion
In a somewhat solipsistic seaside town I enjoyed a blissful, parochial childhood, oblivious to anything much further than the A13. Like the toy-towns on TV, I grew up convinced that everything in Southend-on-Sea would remain the same, at least until the end of time. C&A at the entrance of the Victoria Shopping Centre, Tomassi's ice-cream parlour at the bottom, Keddies the grand department store its centre of gravity, the magical toy shop opposite Dixons and Lavelle's the stationers, where I would buy my weekly Beano with a packet of Pacers. I assumed that this conjugation of retail outlets had been in situ since time immemorial until one day, mum broke the news…"Lavelles is closing down," she told me casually. "That is why some of the shelves are empty."  .... read more
IWC TASTING AND COURSES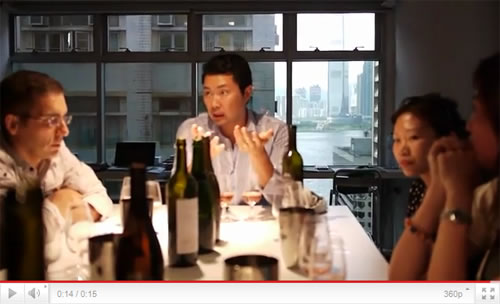 Get your friends and family together for a private tasting or wine course. IWC can tailor and personalise any tasting or course that suits your interest and schedule. Each session lasts for two hours and can accommodate a maximum of six people. Each tasting includes a minimum of eight wines. Some of our most popular themes are:
Introduction to Wine: HK$12,000
New World vs Old World Cabernet Sauvignon: HK$14,000
Bordeaux Masterclass: HK$18,000
Vintage Champagne Tasting: HK$15,000
Red Burgundy Masterclass: HK$22,000
Sweet wine of the World: HK$15,000

Call us to make a booking or discuss your favourite wine region.
YUMMY QUIZ
Last month's question was: "Where is this (the torri gate)?" The correct answer was Chateau Petrus. The winner is PH Chung. Well done PH, you have won a mystery bottle from the IWC cellar.

This month's question:
"Which construction is this?"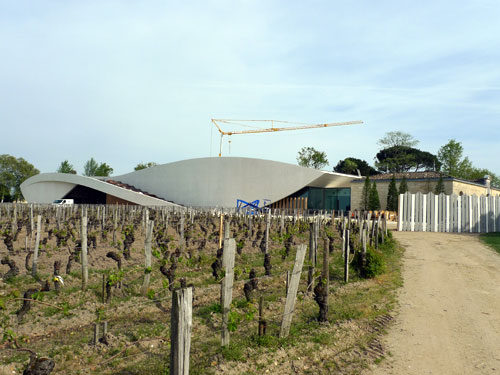 Prize: A bottle of wine from IWC's cellar (with all our global wine friends, you know you'll be in for a treat!)
Get In Touch
For further inquiries, please visit our website, email, or telephone: (852) 2549 0081