Meet the IWC Team
Tersina Shieh
Lisa Perrotti-Brown MW
Ned Goodwin MW
Neal Martin
Bettane & Desseauve

The Independent Wine Centre team combines technical qualifications, hands on practical experience and cultural awareness to provide an unmatched range, depth and quality of service: corporate events, seminars, tutored tastings, private functions and more. Email us for further discussion.

Meet the team
IN THIS ISSUE

OCT 2012
FLAVOUR COLOURS
Tan: Five spice marinated beef shanks 醬爆牛肉

The herbs spices up the beef broadening the flavour, combined with the texture and weight of the meat make this a typical tan colour dish. Pair it with an equally weighted red such as an Oregon Shiraz or a Pinotage. The more adventurous can match this with an Amontillado sherry or a heavy sparkling rosé.

Check out this and more Chinese food and wine matches in Flavour Colours, our Chinese food and wine pairing iPhone/iPad App.
back to top
SAVE THESE DAYS
The Vintage Port Academy is returning to Hong Kong for its annual masterclasses and tastings. This time will also conduct the first masterclass in Shanghai. Seats are limited, please reserve or register now.



A tasting of Vintage Ports (Trade and media only)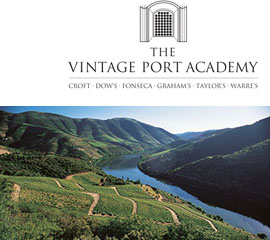 Date: 25th October 2012 (Thursday)
Time 3:30-6:00pm
Place: Pacific Bar, Conrad Hotel

Taste the diversity of Vintage Port with Nick Heath from the Fladgate Partnership and Euan Mackay from the Symington Family Estates.
Click here for registration



Port, the King of Wines (Consumer)


Date: 26th October 2012 (Friday)
Time: 6:00-9:00pm
Place: Kee Club, Central

Bring your friends to experience the sensory delights of Late Bottled Vintages, Aged Tawnies and Classic Vintage Ports from Taylor's and Graham's. Compliment each of them with specially created canapés and chocolates. Click here for more information and registration



Vintage Port Academy 'Essential knowledge of Port' masterclass (Shanghai)


Date: 29th October 2012 (Monday)
Time: 9:00am-2:00pm
Place: Portman Ritz Carlton Hotel, Shanghai

For sommeliers, hoteliers, restauranteurs and retailers to learn, serve and enjoy Port. By invitation only. Please email your details to register your interests.

back to top
WHAT'S IN THE GLASS
Did you know?

Brettanomyces (Brett)


Brettanomyces, or brett in short, is a yeast that is present on grapes, vineyards and wineries. It is a controversial subject as both winemakers and consumers can have different and opposite views. Brett growth in wine, usually associated with unhygienic wineries and equipment, releases four aromas. Depending on their ratio, they can contribute to the wine complexity, or cause spoilage. The positive aromas are the appealing cloves, spices and smokiness, while the negative aromas are the unmistakeable barnyards, band-aid and sweaty saddle. Chateau Beaucastel and Chateau Musar are advocates of brett as it adds the unique complexity and terroir to wine, but most New World winemakers who believe winemaking is a science, think even a tiny amount of brett is a fault.

Tersina has made wine in Portugal, South Africa and England. Follow her blog or email her for any wine queries.
Villiera, a sustainable wine from Stellenbosch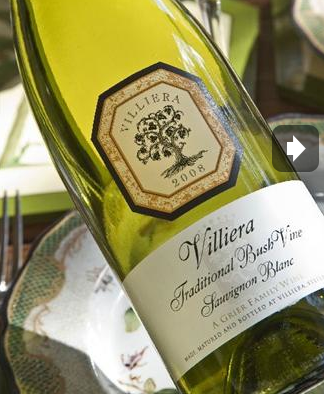 Villiera, a family owned winery, prided itself as the pioneer of wine production integrity, promotes sustainability vinegrowing, biodiversity and social responsibility. Villiera has reduced its vineyard area over the years in order to return about half of the land to its original state. What's more, Villiera collaborates with two neighbours, The Cape Garden Centre and Klawerlei Estate, and set aside some 220 ha of land (the vineyard area is 180ha) as a wildlife sanctuary, consisting of dams (lakes) and marshland, which is home to various South African mammals and a great diversity of birdlife.

But this doesn't mean that wine quality is put in a second place. Cathy Brewer, the export director and a family member, was in town recently to conduct a vertical tasting of the Old Bush Sauvignon Blanc and the flagship Monro red. I was particularly impressed by the Old Bush Sauvignon Blanc made from over 30 years old, low yield vines. Its elegance, flinty and peppery characters are quite different form a typical fruit flavoured New World Sauvignon Blanc. The 2010 vintage tends more towards cool climate characters, while the 2008 vintage, which at four year of age, is till pleasantly refreshing. Available at Northeast. Read more

By the way, if you have a chance to visit the winery, don't forget to tour its Wildlife Sanctuary while sipping the wine!

back to top
TASTE THIS SPACE
Brain Walsh, Director of Yalumba, talks about the blending of Yalumba Cabernet Shiraz
BETTANE & DESSEAUVE ON FRENCH WINE REGIONS
Northern Rhône Valley

A pocket-sized strip of vineyards between Vienne and Valence which is still influenced by the weather of the Massif Central, the Northern Rhône specialises in finely made cuvees, produced in small quantities with precise winemaking skills. The reds are made from Syrah and the whites from Viognier, Marsanne and Roussanne. These wines are uniquely crafted, often exceptional.


Côte Rôtie: red wines made from Syrah (and to a lesser extent, Viognier), grown on the steep hillsides overlooking Ampuis, on the right bank of the Rhône. These are great, sometimes exceptional wines, made in a powerful, but smooth style.


Condrieu: a wine region neighboring Côte Rôtie, producing whites made exclusively from Viognier. Very aromatic, fat but crisp, made in a lush style suitable for early drinking. Condrieu wines are currently enjoying a comeback and prices are sky-rocketing - some of these wines carry outrageous price tags.


Château-Grillet: the only wine to be awarded AOC status in its own right. The vineyard is devoted to the Viognier, like its neighbor Condrieu, and yields a wine that needs lengthy cellaring to display its true potential.


Saint-Joseph: an appellation nearly 50 miles long, extending from the tip of the Condrieu AOC area to within a few miles of Cornas, and almost entirely located on the steep slopes bordering the right bank of the Rhône. It produces quite firm red (Syrah) and white wines (Marsanne, sometimes with a touch of Roussanne) that can be of very good quality. But performance does vary depending on the producer, so choose carefully.


Crozes-Hermitage: the largest of the northern appellations and the only one, along with Hermitage, on the left bank of the Rhône. Thanks to sever- al talented producers, this appellation has come on nicely in recent years. The red wines are for medium-term cellaring; so far, the white wines are less interesting.




Hermitage: no question, one of France's most exceptional wines, thanks to a remarkable terroir with a highly privileged exposition. The red wines are made from Syrah and built for long-term aging. The lesser-known white wines also depend on lengthy cellaring to reveal the fullness of their aromas. Performance overall is of a high standard and prices tend to reflect this quality.



Click here for Bettane & Desseauve's ratings on 2010 Bordeaux.
back to top
MASTERS OF WINE INSIGHTS
Lisa Perrotti-Brown MW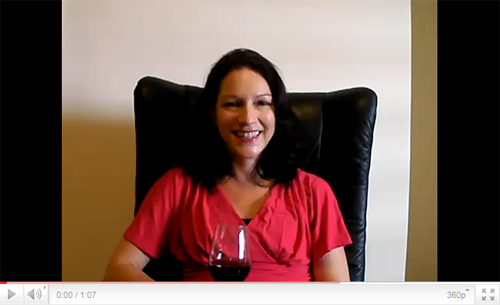 Lisa, "Where I come from in Maine, USA, we have this saying: "March is in like a lion and out like a lamb," in reference to the weather – the harsh winter giving way to a gentle spring. In the southern hemisphere of course the phrase should be swapped, but wherever you are it's a time for change. So shake off your old tried and trusted wines styles and reach for something new! My tip: New Zealand aromatic varietals (Riesling, Pinot Gris and Gewürztraminer)...they're really coming of age."
Ned Goodwin MW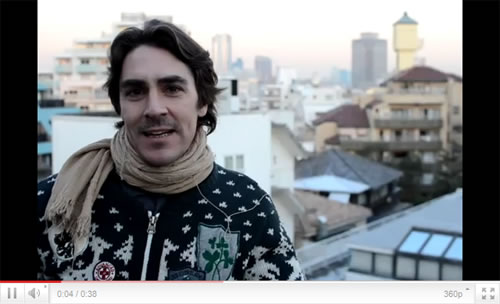 Ned, 'When drinking wine ask yourself if you would like another glass, or perhaps another. If one is naturally inclined to drink a third glass, it is proof that a wine is balanced and clearly, for me at least, delicious.'
back to top
NEAL MARTIN'S JOURNAL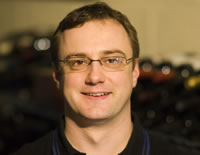 IWC is delighted to introduce Hong Kong wine lovers to Neal Martin, an internationally acclaimed wine writer. We will feature Neal's humorous yet informative wine diary on our website. Here is an excerpt from the latest entry:



The Vines that stood their ground: Laville, Mission & Haut-Brion


In a somewhat solipsistic seaside town I enjoyed a blissful, parochial childhood, oblivious to anything much further than the A13. Like the toy-towns on TV, I grew up convinced that everything in Southend-on-Sea would remain the same, at least until the end of time. C&A at the entrance of the Victoria Shopping Centre, Tomassi's ice-cream parlour at the bottom, Keddies the grand department store its centre of gravity, the magical toy shop opposite Dixons and Lavelle's the stationers, where I would buy my weekly Beano with a packet of Pacers. I assumed that this conjugation of retail outlets had been in situ since time immemorial until one day, mum broke the news…"Lavelles is closing down," she told me casually. "That is why some of the shelves are empty." .... read more
back to top
IWC TASTING AND COURSES
Get your friends and family together for a private tasting or wine course. IWC can tailor and personalise any tasting or course that suits your interest and schedule. Each session lasts for two hours and can accommodate a maximum of six people. Each tasting includes a minimum of eight wines. Some of our most popular themes are:


Introduction to Wine: HK$12,000
New World vs Old World Cabernet Sauvignon: HK$14,000
Bordeaux Masterclass: HK$18,000
Vintage Champagne Tasting: HK$15,000
Red Burgundy Masterclass: HK$22,000
Sweet wine of the World: HK$15,000

Call us to make a booking or discuss your favourite wine region.
back to top
YUMMY QUIZ
Last month's question was: "From which country was this wine produced?". Yes, most of you got it right. It was from Slovakia. Winner this time is

Bill Simos

. Well done Bill, you have won a mystery bottle from the IWC cellar.

This month's question:
"This is a working winery. Which region is it in?"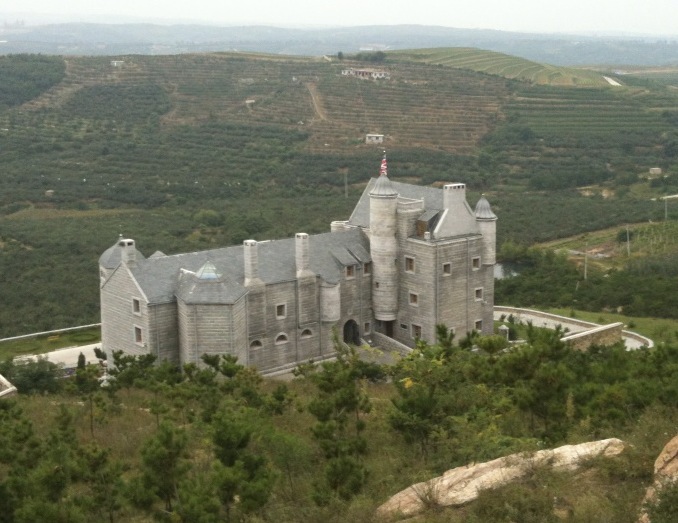 Prize

: A bottle of wine from IWC's cellar (with all our global wine friends, you know you'll be in for a treat!)

Send Us Your Answer here!
back to top
Get In Touch
For further inquiries, please visit our website, email, or telephone: (852) 2549 0081