Meet the IWC Team
Ned Goodwin MW
Neal Martin
Bettane & Desseauve

The

Independent Wine Centre

team combines technical qualifications, hands on practical experience and cultural awareness to provide an unmatched range, depth and quality of service: corporate events, seminars, tutored tastings, private functions and more. Email us for further discussion.
Meet the team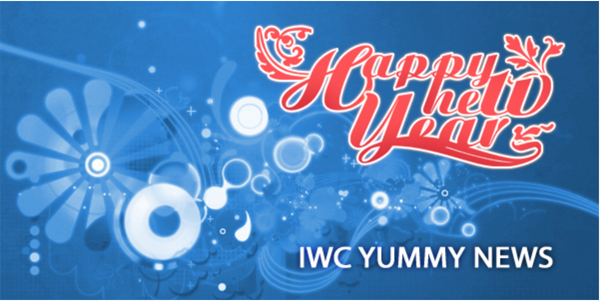 IN THIS ISSUE

JAN 2013
NEW YEAR, NEW MOVE: TERSINA



Tersina: 'It's time to move on. Having spent three enjoyable years at IWC, I would like to put more time into winemaking, writing and promoting wine culture, especially in Greater China. Thank you for all your support that has allowed me to become a part of the exciting wine industry in Hong Kong. Also a big thank you to IWC team members Lisa, Ned, Neal, Michel and Thierry for your guidance, and especially Simon for giving me the opportunity. I'll still be in Hong Kong and would be glad to stay in touch.'

Simon: 'Tersina, thank you for giving your dedication, acute judgments and tireless energy to IWC. Until we cling glasses next, take good care!'

back to top
FLAVOUR COLOURS
Tan: Hairy crab 大閘蟹

Some people may think hairy crab is a light dish but actually it's not. The meat of the Shanghainese hairy crab is sweet and aromatic while its fat is flavoursome with a creamy texture. At the recent Vintage Port Academy events, foodies in Hong Kong and Shanghai were pairing hairy crab with tawny ports. The consensus was that the meat is best with a 10 year old tawny while the cream is perfect with the more complex and intense 20 year old tawny. For more pairings with port, visit The Vintage Port Academy's website.

Check out this and more Chinese food and wine matches in Flavour Colours, our Chinese food and wine pairing iPhone/iPad App.
back to top
SOUTH AFRICAN WINE IN MACAU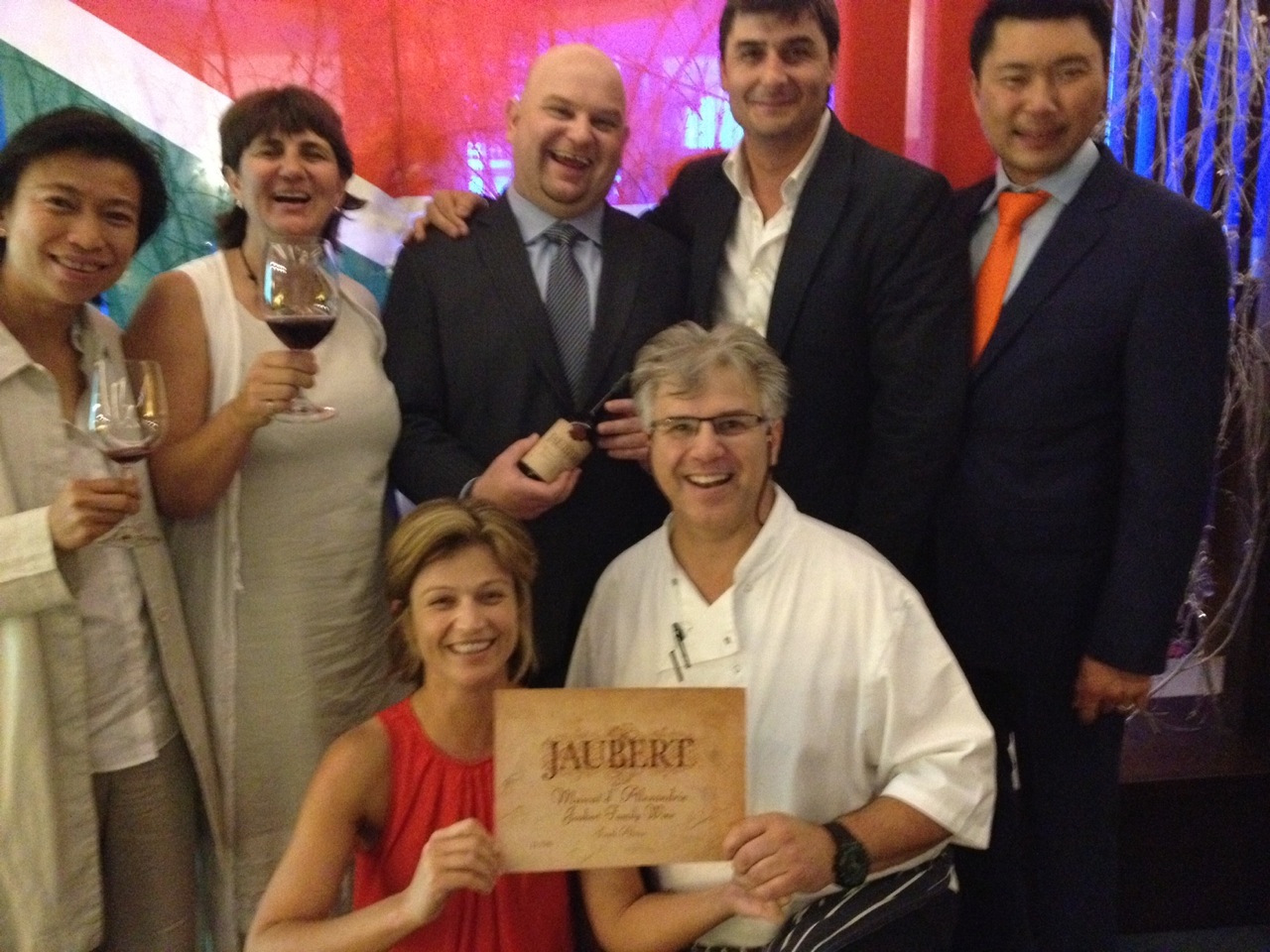 The Macau South African Food and Wine Week in November, organised by the Institute for Tourism Studies (IFT), was a tremendous success. Over 100 South African wines from some 40 producers were showcased at various events including the Charity Gala dinner, 'A tasting of the Cape Winelands' and four workshops. The Gala dinner, with an all South African menu menu designed and prepared by General Manager Peter Gottgens from Asara Wine Estate & Hotel, was attended by 80 wine lovers and members of the trade from both Macau and Hong Kong. Over ZAR80,000 was raised at an auction of mostly South African wine for Action Oasis, a local charity dedicated to the welfare of underprivileged children.
Michaela Stander, Marketing Manager, Europe & Asia of Wines of South Africa (WOSA), said: 'This Macau event helped raise awareness of Cape Wine, and WOSA will continue its participation in similar activities to introduce more South African gems to wine lovers in Greater China.'
Thank you Cathy van Zyl MW and all producers for your support of this meaningful event.

back to top
WHAT'S IN THE GLASS
Did you know?

Cork taint (TCA)
Cork taint comes from a chemical called Trichloranisole (TCA), the product of the reaction between moulds on the cork and the chlorine solution that was used to bleach the cork. Cork taint ranges from mild to severe. It strips the wine of any fruit aromas. A very corked wine would smell dull and damp, like wet cardboard. Some people may not spot a mildly corked wine but find the wine closed or lacking in fruit. If in doubt, taste it. Corked wine has a mute palate and no finish. Better quality control and the use of ozone, rather than chlorine compounds, to disinfect corks help reduce the incidence, but unfortunately cork taint is still around, especially among older vintages where hygiene was lax. Any wine that uses cork as a closure may be corked, including champagne and port.
Tersina has made wine in Portugal, South Africa and England. Follow her blog or email her for any wine queries.
O:TU, marketing Marlborough Sauvignon Blanc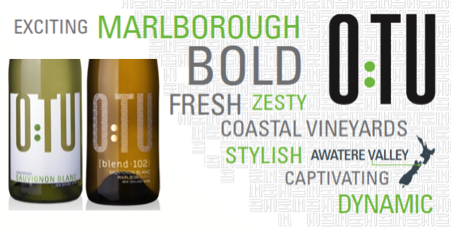 The philosophy of Jan Kux, winemaker of OT:U Wine from Marlborough, is about beauty, art, culture and appreciation of nature combined with a scientific approach. While he respects terroir, he believes even more in communicating with customers. The packaging has to strike a chord with the target audience and at the same time reflect the wine. The result is a bold yet understated label, a combination of classic European and modern styling. Jan makes three Sauvignon Blancs, each with a defined market. O:TU Sauvignon Blanc, with vibrant green lettering on the label, is created with the young woman in mind, light and refreshing with a touch of residual sugar, while the more complex blend:102 with riper fruit and warmer-toned packaging is aimed at the more experienced consumer. The latest blend: 202, still in barrel at the moment, is a robust, food-friendly wine and no doubt will have a label to match. However, don't dismiss O:TU as a marketing gimmick, the wine is backed up by quality. It is aged on fine lees until bottling, giving that extra mouthfeel and complexity to subdue the pungency and add a touch of Old World character. Read more


Bluebell English sparkling wine, with an Asian touch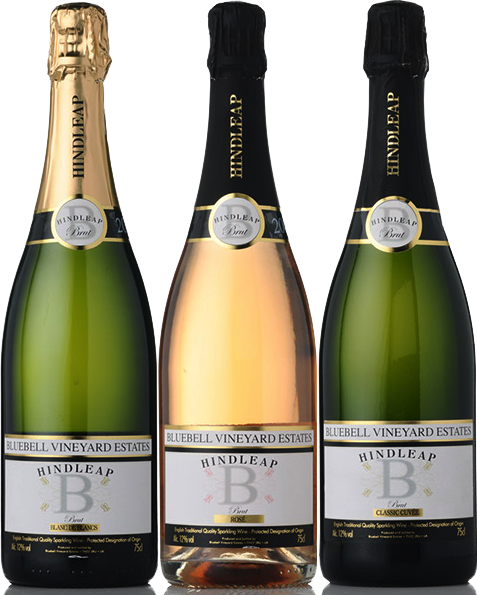 English sparkling wine is the talk of the town in England but the trend hasn't reached Hong Kong yet. Nevertheless, this doesn't deter some producers from exploring the market. The latest one is Bluebell Vineyard Estates. In addition to the usual medals from wine competitions, Bluebell's other selling point is that it is an Asian owned vineyard. The owner Barry Tay is a Singaporean with some roots in Hong Kong, who turned his Sussex pig farm into a vineyard in 2004. Like other English Sparkling wines, Bluebell has a hallmark crisp acidity because of the cooler-than-champagne climate. Its Hindleap Blanc de Blancs has 15 months on lees and displays zesty citrus aromas with a hint of biscuity character. I had it with Cantonese dim sum together with a few sommeliers and it got a thumbs up. Interested distributors could talk to Bluebell direct. Read more
back to top
TASTE THIS SPACE
David Sonnenberg of Diemersfontein, Wellington, South Africa talks about his Chenin Blanc and Pinotage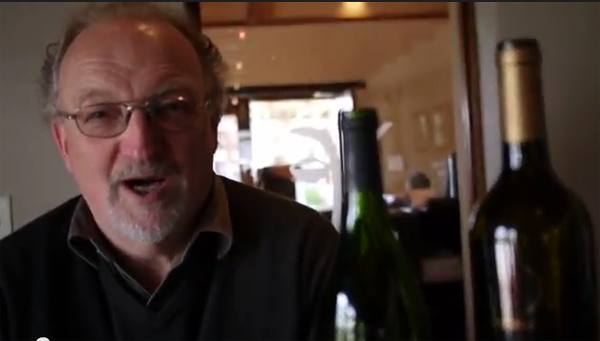 back to top
BETTANE & DESSEAUVE ON FRENCH WINE REGIONS
Southern Rhône

This is a sea of sun-soaked vineyards south of Montelimar, influenced by the Provençal weather patterns. The style of the wines in the south is generous, sometimes overblown. Grenache is the principal grape in the Southern Rhône, often blended with a symphony of other red grapes. The wines are full-bodied, velvety and smooth, and are appreciated throughout the world.


Côtes du Rhône: the basic appellation for red, white and rosé wine, exclusively used in the south of the region. Performance is very uneven and quality is fairly average, but wines from reputable producers are worth a look.


Côtes du Rhône-Villages: reserved for specific terroirs in sixteen villages in the departments of the Gard, Vaucluse and Drôme. The rules of production are stricter than for Côtes du Rhône wines and quality can be exceptional. Wines from any of the following often represent particularly good value for money: Cairanne, Rasteau, Sablet (Vaucluse), Vinsobres (Drôme) and Laudun (Gard).


Costières de Nîmes, Coteaux du Tricastin, Côtes du Luberon and Côtes du Ventoux: appellations with administrative links to the Rhône Valley wine region. These appellations have made huge strides recently and the quality here is very high. With the exception of Costières de Nimes, the wines from these appellations are fresh and lively, often better balanced than their counterparts in the vast sea of Côtes du Rhône wines. Prices are more than reasonable.


Tavel: vineyards on the right-bank of the Rhône, opposite Châteauneuf-du-Pape, devoted to the production of vinous, fleshy, aromatic rosés. Pleasant wines all in all, but quality does vary.


Lirac: vineyards in the Gard region, next to Tavel, making quite refined red wines, rosés very like Tavel and white wines that can be quite remarkable—often with a competitive price tag.


Gigondas: a terroir made for the Grenache, with sunny vineyards on rolling hills that slope gently down to the plain. Gigondas is the archetypal wine for laying down: powerful and packed with character. Price is very affordable for wines with such great potential.


Vacqueyras: very comparable to Gigondas in terms of climate, blend and style of wine. This is an appellation that is getting better with each passing vintage and home to some exceptional wines.


Châteauneuf-du-Pape: a very extensive appellation, encompassing five communes and a wide variety of terrain. Quality varies accordingly, made more complicated by differences in winemaking style and aging techniques. The best estates produce red wines of exceptional richness and quality that will reward patient cellaring: old age suits them splendidly (even better than some Bordeaux). Wines like these are a far cry from those alcoholic fruit bombs that people tend to associate with Châteauneuf-du-Pape made in a modern, international style. The white wines have come on a lot in recent years but are still not up to the standard of the reds.


Beaumes de Venise: an appellation renowned for its sweet white Muscat wines. It was promoted to cru status in 2005, but only for its lesser- known red wines, which have made steady progress these past few years.


Vinsobres: another appellation promoted to cru status in 2005. It produces fresh, rich, ample wines usually with a higher proportion of Syrah, which performs very well in this appellation



Click here for Bettane & Desseauve's ratings on 2010 Bordeaux.
back to top
MASTER OF WINE INSIGHTS
Ned Goodwin MW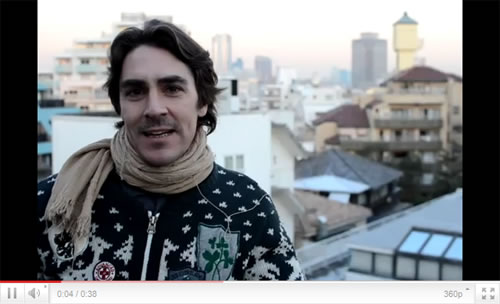 Ned, 'When drinking wine ask yourself if you would like another glass, or perhaps another. If one is naturally inclined to drink a third glass, it is proof that a wine is balanced and clearly, for me at least, delicious.'
back to top
NEAL MARTIN'S JOURNAL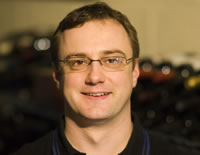 IWC is delighted to introduce Hong Kong wine lovers to Neal Martin, an internationally acclaimed wine writer. We will feature Neal's humorous yet informative wine diary on our website. Here is an excerpt from the latest entry:



The Vines that stood their ground: Laville, Mission & Haut-Brion


In a somewhat solipsistic seaside town I enjoyed a blissful, parochial childhood, oblivious to anything much further than the A13. Like the toy-towns on TV, I grew up convinced that everything in Southend-on-Sea would remain the same, at least until the end of time. C&A at the entrance of the Victoria Shopping Centre, Tomassi's ice-cream parlour at the bottom, Keddies the grand department store its centre of gravity, the magical toy shop opposite Dixons and Lavelle's the stationers, where I would buy my weekly Beano with a packet of Pacers. I assumed that this conjugation of retail outlets had been in situ since time immemorial until one day, mum broke the news…"Lavelles is closing down," she told me casually. "That is why some of the shelves are empty." .... read more
back to top
IWC TASTING AND COURSES
Get your friends and family together for a private tasting or wine course. IWC can tailor and personalise any tasting or course that suits your interest and schedule. Each session lasts for two hours and can accommodate a maximum of six people. Each tasting includes a minimum of eight wines. Some of our most popular themes are:


Introduction to Wine: HK$12,000
New World vs Old World Cabernet Sauvignon: HK$14,000
Bordeaux Masterclass: HK$18,000
Vintage Champagne Tasting: HK$15,000
Red Burgundy Masterclass: HK$22,000
Sweet wine of the World: HK$15,000

Call us to make a booking or discuss your favourite wine region.
back to top
YUMMY QUIZ
Last month's question was: "All these wines are from the same region. Which region is it?" The answer was Martinborough, New Zealand. There were lots of winners and at random we picked

Eddie Tsang

. Well done Eddie, you have won a mystery bottle from the IWC cellar.

Yummy Quiz will take a break at Chinese New Year and will come back with more interesting challenges next time.

back to top
Get In Touch
For further inquiries, please visit our website, email, or telephone: (852) 2549 0081