Meet the IWC Team
Tersina Shieh
Lisa Perrotti-Brown MW
Ned Goodwin MW
Neal Martin
Bettane & Desseauve

The Independent Wine Centre team combines technical qualifications, hands on practical experience and cultural awareness to provide an unmatched range, depth and quality of service: corporate events, seminars, tutored tastings, private functions and more. Email us for further discussion.

Meet the team
IN THIS ISSUE
FLAVOUR COLOURS
Ivory: Chicken in spicy sauce 口水雞


The dish is spicy but full of subtle flavours of garlic, sesame and vinegar, and it is not heavy. Depending on the chef, this could sometimes be in the Blond or Tan zone but most likely in the Ivory category. Its weight and flavour will be a perfect match for a Margaret River Chardonnay or a Navarra rosé.

Check out this and more Chinese food and wine matches in Flavour Colours, our Chinese food and wine pairing iPhone/iPad App.
back to top
WINE CONSUMPTION SURVEY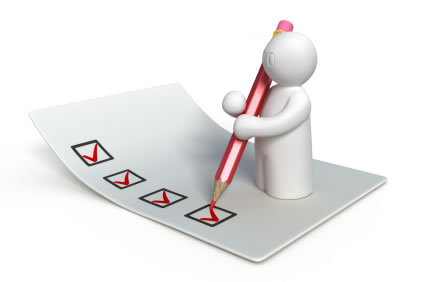 Vincent Hess, a student in the Asian MBA programme at INSEEC Paris, is writing a thesis on ʻFrench wine in the Chinese market: next 20 years'. He would like you to help by completing a survey about wine consumption in China. The survey only takes 5 minutes.
Thank you for your time. We will share the research results with our readers later. Click here for the survey.


back to top
HKIWSF AT A GLANCE
If you are be visiting the Hong Kong International Wine & Spirit Fair this week, here are some of our recommendations:
Le Grand Tasting by Bettane & Desseauve (Hall 3F and G): This pavilion gathers the best 85 French and Italian producers selected by Michel Bettane and Thierry Desseauve, the most respected French wine critics. All the wines presented gained high scores in the yearly Bettane & Desseauve guide.
Georgian Wine Association (Booth 3G-E06): Georgia has over 8,000 years of winemaking history, the longest in the world. Wines are made from indigenous grapes such as Rkatsiteli and Mtsvane (white) and the popular Saperavi (red). Some of the wines today are still made in the traditional 'kvevri', ceramic jars buried underground.
Hong Kong International Wine and Competition (Booth 3CON-021): The results of Asia's biggest wine competition will be announced on the evening of 3rd November. Stop by the booth to check the results from 4th onwards.
back to top
WHAT'S IN THE GLASS
Did you know?

Yield

Yield, usually expressed in tons/hectare or hectolitres/hectare, is the quantity of grapes harvested from a given area of vineyard. A vine bearing less fruit produces more concentrated and flavoursome grapes, resulting in higher quality wine. Wine from high yield vines, in contrast, is insipid and dilute. This makes sense because a vine has finite resources to ripen the grapes, so clearly the less bunches it needs to ripen, the more it can put into each bunch. Try a bottle of classed growth Médoc against an AOC Bordeaux and you will immediately notice the difference.

Tersina has made wine in Portugal, South Africa and England. Follow her blog or email her for any wine queries.
Argentina, a land of passion

Finca Sophenia, set against the mighty Andes in Mendoza, has everything one needs to produce a perfect wine. But the real secret of its success lies with Roberto Luka, the finca's driving force. Roberto is passionate and a true believer in Argentinian wines. He named the winery Sophenia, after his two beloved daughters Sophia and Eugenia. There are three labels to showcase the diversity of Argentina's wines: Altosur for varietal expression, Sophenia Reserve for terroir expression and Sophenia Synthesis, one of the country's best cult wines. In fact, Sophenia Synthesis The Blend 2008 just won the Decanter 2011 ʻRed Blend over £10' international trophy. Available from Valdivia. Read more
An interview with José Peñin

José Peñin from Spain, has over 30 years experience in wine journalism and is sometimes called the Robert Parker of Spain. He was in town recently to promote his latest ʻThe Peñin Guide to Spanish Wine 2011' featuring more than 13,000 wines of which over 8,000 were sampled by a team of four tasters. Asked about his favourite wine, José says he is still exploring. Regardless of the grape, the region or the price, good wine must have personality. He has certainly stuck to this philosophy when tasting the wines for the Peñin Guide. In this Hong Kong visit, José was accompanied by 26 wineries that had scored 90 points or above. Most were small to medium size wineries with vines of great age, some over 100 years old. The wines are concentrated and expressive and definitely have personality. Read more
back to top
TEST YOUR PALATE, TRUST YOUR PALATE
The Hong Kong International Wine and Spirit Competition, the biggest in Asia, ran for three days in October. One novelty was that each evening, after the official judges had finished their work for the day, the venue opened its doors to wine lovers from the general public. Participants had the chance to taste over 1,600 wines, from the most major to the most obscure grape varieties, and from the most popular to the least known regions. This new event, called 'Test your Palate', was the first of its kind in Asia. The idea was to give the public a chance to try their hand as wine judges, tasting exactly as real judges do in the same setting and giving an opportunity not normally available to the average wine drinker to do in-depth side-by-side comparisons of many many wines for a very reasonable entry fee. Apart from being great fun, there was also the educational side: the official judges were present and participants were free to ask them any questions they had, from viticulture to wine quality. read more

The event attracted a full house each evening. Most stayed until the end in order to sample as many wines as possible. They also tried to guess which wines would win gold medals. The trophy and medal winners will be announced on 3rd November at the HKIWSC award ceremony at the Hong Kong International Wine & Spirits Fair. Participants at ʻTest your Palateʻ who got the gold medal winners correct will have a chance to win a case of the book ʻWines of the World'. Watch this space for the results.
back to top
MASTERS OF WINE INSIGHTS
Lisa Perrotti-Brown MW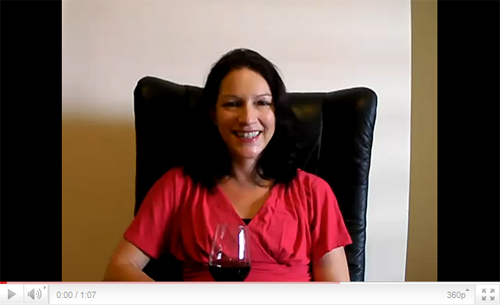 Lisa, "Where I come from in Maine, USA, we have this saying: "March is in like a lion and out like a lamb," in reference to the weather – the harsh winter giving way to a gentle spring. In the southern hemisphere of course the phrase should be swapped, but wherever you are it's a time for change. So shake off your old tried and trusted wines styles and reach for something new! My tip: New Zealand aromatic varietals (Riesling, Pinot Gris and Gewürztraminer)...they're really coming of age."
Ned Goodwin MW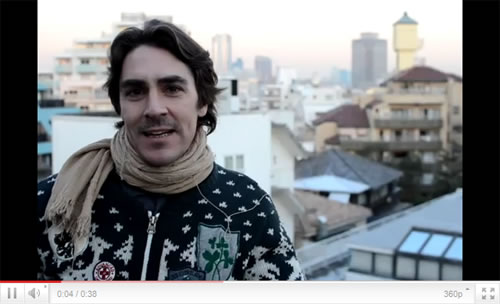 Ned, 'When drinking wine ask yourself if you would like another glass, or perhaps another. If one is naturally inclined to drink a third glass, it is proof that a wine is balanced and clearly, for me at least, delicious.'
back to top
NEAL MARTIN'S JOURNAL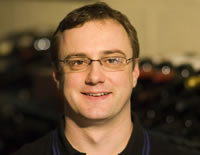 IWC is delighted to introduce Hong Kong wine lovers to Neal Martin, an internationally acclaimed wine writer. We will feature Neal's humorous yet informative wine diary on our website. Here is an excerpt from the latest entry:
The Vines that stood their ground: Laville, Mission & Haut-Brion
In a somewhat solipsistic seaside town I enjoyed a blissful, parochial childhood, oblivious to anything much further than the A13. Like the toy-towns on TV, I grew up convinced that everything in Southend-on-Sea would remain the same, at least until the end of time. C&A at the entrance of the Victoria Shopping Centre, Tomassi's ice-cream parlour at the bottom, Keddies the grand department store its centre of gravity, the magical toy shop opposite Dixons and Lavelle's the stationers, where I would buy my weekly Beano with a packet of Pacers. I assumed that this conjugation of retail outlets had been in situ since time immemorial until one day, mum broke the news…"Lavelles is closing down," she told me casually. "That is why some of the shelves are empty."  .... read more
BETTANE & DESSEAUVE ON FRENCH WINE
Are the most expensive wines worth the money?

Two elements form the basis of the price of a grand cru. First there is the cost of the product, made up of growing, wine making and bottling expenses. Then there is amortisation, either of the land purchase price if the vineyard hasn't been in the owner's hands for a generation or more, or, if it has, of the inheritance costs, which under French tax law are unfortunately very costly for the families concerned. This price could reach 20, 30 or even 40 euros per bottle for a low yield per hectare—essential for high quality—but very rarely more. Yet the most popular crus go for ten times those prices when they are put on the market, and sometimes much more, as we saw with the 2005, 2009 and 2010 premier cru Bordeaux. As you might expect, the prices of star wines obey the iron laws of the market, the law of supply and demand, with a speculative character whereby all the commercial intermediaries profit. Even in a period of recession or stagnation like the one we in Europe, and especially France, are familiar with, the emergence of a new global customer base with a purchasing power infinitely greater than ours contributes to the continuous increase in prices. This may be irritating, but remember that in the eyes of a Chinese or Indian wine lover a thousand times richer than a traditional French amateur—and there are tens of thousands of them—a bottle of Petrus or La Tâche is cheaper than a litre of Cristalline for my housekeeper! What shocks those living in the traditional winemaking countries is that they know that a bottle of wine is nothing more than the result of fermenting a little over a kilogramme of grapes—not caviar—and they cannot understand the dream that causes these new consumers to forget the agricultural origins of the product as they accumulate all those luxuries whose ownership and use go to define their status and symbolise their success in the eyes of society. So the quality scale bears no relation to the price scale—no wine is 50 times better than a good wine that is 50 times cheaper! Our great star crus could, in keeping with the Gallic temperament, simply rest on their laurels and idly profit from the global craze. It is just that most of them have it in their hearts to profit from money primarily earned by perfecting the tools of their trade and their production discipline. Such advances are shared by all, and if people aren't snobbish or narrow-minded they can still find wines from those same appellations or nearby that are very close in quality and at infinitely more accessible prices. So let's take advantage!

Click here for Bettane & Desseauve's ratings on 2010 Bordeaux.
IWC TASTING AND COURSES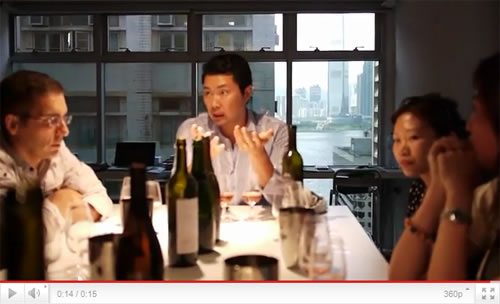 Get your friends and family together for a private tasting or wine course. IWC can tailor and personalise any tasting or course that suits your interest and schedule. Each session lasts for two hours and can accommodate a maximum of six people. Each tasting includes a minimum of eight wines. Some of our most popular themes are:
Introduction to Wine: HK$12,000
New World vs Old World Cabernet Sauvignon: HK$14,000
Bordeaux Masterclass: HK$18,000
Vintage Champagne Tasting: HK$15,000
Red Burgundy Masterclass: HK$22,000
Sweet wine of the World: HK$15,000

Call us to make a booking or discuss your favourite wine region.
TASTE THIS SPACE
Sergi Ferrer Salat and Raül Bobet talk about their Priorat Carignan made from old vines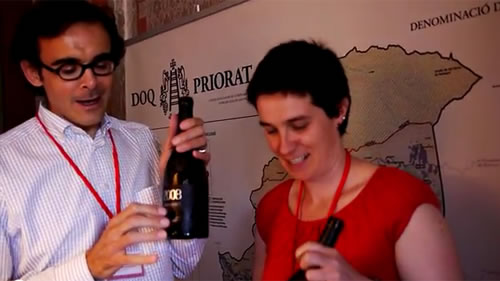 YUMMY QUIZ

Last month's rephrased question from August: What is going on with the barrel?" The correct answer is Barrel cleaning. The winner this time is Fabrice Papin. Well done Fabrice, you have won a mystery bottle from IWC's cellar.
This month's question:
"Which wine producing region is this?"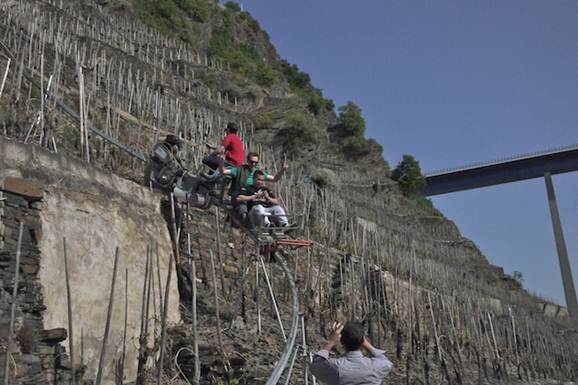 Prize: A bottle of wine from IWC's cellar (with all our global wine friends, you know you'll be in for a treat!)
Get In Touch
For further inquiries, please visit our website, email, or telephone: (852) 2549 0081