China Market Report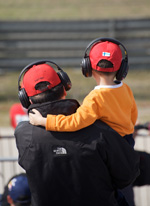 According to a Vinexpo 2008 statement, market studies done in conjunction with the International Wine and Spirit Record predict that from 2002 to 2011 wine consumption in Asia will have increased by nearly 80 per cent, with China as the top consumer. Further industry predictions cite that the consumption value of the Asian market (excluding Japan) will reach HKD$130 billion by 2012. Those numbers are enough to get any winemaker very thirsty!
Greater China, including Hong Kong and Macau, is a bourgeoning market offering immense opportunities to the winemaker looking to enter the region or those seeking to improve their brand positioning.
Despite China having recently overtaken Australia as the sixth largest grape grower in the world, its winemaking techniques are still in their relative infancy. Although there are a few quality products being released onto the market, increasingly savvy wine consumers in China generally look to the West to fill their glasses. As wine increasingly becomes more integrated into contemporary everyday Chinese life, demand for a good drop, both at the low cost end of the market and for premium priced products, is at an all time high.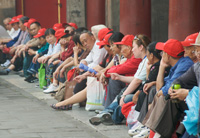 As both the Hong Kong and Macau governments have now abolished wine tax entirely (the only countries in the world to have done so) these markets are ripe for the picking. The Hong Kong government and Trade Development Council are eagerly implementing measures to position Hong Kong as a wine hub for the global market, offering extremely favourable conditions for trade and a pool of thirsty consumers in Greater China and Asia, who are all located within a stone's throw of the city.
While the nearly 50 per cent tax on wine and spirits in mainland China still exists, growth in demand for top quality wines from around the world continues to rise, particularly in the cosmopolitan hubs of Shanghai and Beijing.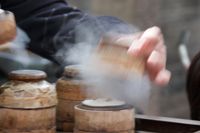 Wine makers from Chile, France, Italy, Australia, New Zealand and the USA are all key players in the Greater China market, with nations like Germany, Portugal (already successful in Macau, due to its colonial roots) and others also seeking to increase their presence in this relatively young market.
Contact us for more detailed information on the Greater China market, including Hong Kong and Macau.