ViniPortugal case study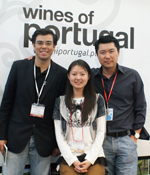 ViniPortugal is a trade association whose aim is to promote Portuguese wines, brandies and vinegars in the domestic and targeted international markets.
The challenge that has traditionally faced the Portuguese wine industry is the dominance of Port wine, which is viewed by many in Asia, who may be unaware of the variety of Portugal's wine industry, as the only style produced by the country. With the Greater China wine market, including Hong Kong and Macau, dominated by other old and new world wine exports, standing out and developing a unique selling point was of key concern to ViniPortugal.
ViniPortugal came to IWC with the challenge of growing, nurturing and broadening Greater China market's awareness of Portuguese wines. Accordingly, IWC's work is focused on cross-cultural ambassadorship - building a cultural bridge between Portugal and Greater China to enable the full range of Portuguese wines to be promoted, recognised and understood in the Greater China market.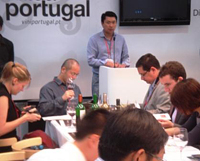 One of IWC's key strategies was to demonstrate clearly to the Greater China market the true-to-soil range of table wines available from Portugal, which offer unique tastes that can be easily understood, appreciated and integrated into everyday Chinese lifestyle.
A key tactic we employed was to demonstrate the harmony between the Chinese palate and Portuguese wines, particularly when paired with traditional Chinese cuisine. To foster widespread consumer understanding of these principles, IWC undertook targeted media activities such as feature story pitching, media relations and media briefings, with a focus on food and wine pairing in both the English and Chinese speaking media to maximise publicity reach.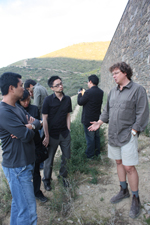 The highlight of the campaign was a journalist familiarisation trip to Portugal for key influential media representatives from the Greater China (and broader Asian) region. Acting as a cultural tour guide, Simon Tam led the media through Portugal to regions such as the Douro, Alentejo, Ribatejo, Bairrada and other wine-producing regions, visiting wineries, interviewing winemakers and exploring the region in-depth so the media could experience first-hand the passion of the local winemakers and the variety of wines produced and gain a better understanding of the cultural heritage winemakingwinemaking is imbued with in Portugal.
The campaign resulted in a range of features articles highlighting the key messages of the campaign (in top publications such as the South China Morning Post, Tatler, Prestige, Hong Kong Economic Times, Ming Pao Weekly and more) and increased awareness of and demand for Portuguese wine in the Greater China market, particularly in Hong Kong.
As a vital bridge between Portuguese wine and Asian wine commentators and opinions leaders, the IWC continues to work with ViniPortugal to strengthen the presence of Portuguese wine in the Greater China market.
This is what Marcio Ferreira of ViniPortugal said about IWC: 'Simon and the IWC team has been to Portugal many times both for personal and professional reasons. They understand and has absorbed our culture, not just wine but our way of life. They have been great Portuguese ambassadors in Great China.'