Chinese Consumers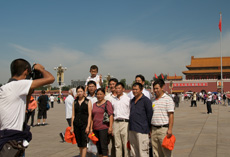 One of the oldest civilisations on earth, China is a country of enormous expanses with around 1.3 billion people. Add to that the complexities and cultural differences that exist in its Special Administrative Regions, Hong Kong and Macau, and the cultural legacies left by the British and Portuguese colonists and you'll see that the Chinese market requires a high degree of understanding and sensitivity.
The insatiable appetite of the Chinese people has practically made eating out the country's national sport. So food must be kept top of mind when considering which wines you are looking to enter into the Chinese market with.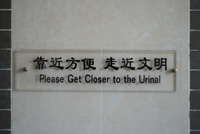 Furthermore, understanding and catering to the Chinese palate presents a conundrum to the winemaker of the West. Whereas a McLaren Vale Shiraz may be the perfect match for a tender medium-rare steak pretty much globally, the complex flavours, ingredients and textures present in Chinese cuisine makes selecting the ideal wine more of a challenge. Long-established Chinese eating habits also seem to present barriers - the Chinese tradition of drinking tea with every meal stems from not wanting to mix the cool temperature of a beverage with warm food. Yet the combination of a classic New Zealand Marlborough Sauvignon Blanc with Hong Kong's speciality Bei Fung Tong (fried crabs with garlic) is to die for. And there is a whole world of similarly perfect combinations of Chinese food and wine that are being discovered and introduced to the increasingly mature Chinese wine consumer.
The purchasing environment is another key factor. With relaxed retail liquor licensing laws, a great deal of wine purchasing by consumers throughout the region is done at the local supermarket. Motivators such as price, reputation, country of origin and branding are key factors in this retail environment and require careful consideration within a marketing strategy.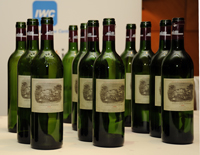 On the other side of the Yuan, HKD or Pataca coin, wine auctions have recently become big business in China, with staggering prices being fetched. This is a sign that the status symbol of wine and the willingness of Chinese (and, more broadly speaking, Asian) consumers to spend big is flourishing today and will only grow in the years to come.
This analysis just scratches the surface of the Chinese consumer. Specific to your needs, IWC can share with you detailed market intelligence and help you formulate a strategy to ensure your brand succeeds in Greater China, including Hong Kong and Macau.
Contact us for an in-depth discussion of your business needs.