IWC helps wine producers, associations, generic bodies and trade commission to understand Greater China wine consumers
Hong Kong, the Asian wine trade hub and a springboard to China, is an important market for wine producers.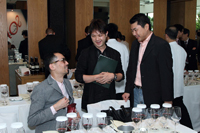 Expert at bringing the delicious wines of the West to the thirsty East, IWC presents a bi-lingual team with in-depth experience in Greater China and many of the world's most important wine regions. As such, the IWC team can tailor cultural marketing campaign to suit your needs. IWC offers the perfect platform to launch or increase the reach of existing brand. We bridge the cultural gap between you and Greater China wine consumers.
We take a holistic but targeted approach to each country, region or brand looking to enter the market or better position itself. We undertake a full analysis of strengths, weaknesses, opportunities and challenges unique within the Greater China market to ensure culturally-appropriate messaging directed at influential, relevant opinion leaders across the wine industry and related industries.
Some of our services include: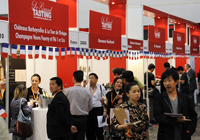 Media activities: translation, Chinese copy writing, story pitching, educational trips, master classes and tailored tastings;

Chinese food and wine pairing dinners,

Trade relationship-building programmes

;

B2C relationship-building programmes;

Educating key stakeholders via a range of events and techniques;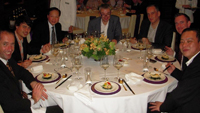 Consumer events from wine tastings to large scale wine festivals; we have the expertise to make events memorable and successful;
Communication with the core anatomy of the Greater China wine industry, including Hong Kong and Macau, and gaining access to key opinion leaders.
We also offer ongoing services to ensure your message is consistently getting out to the market, as well as tools to update you on the market, such as annual market reviews and analysis, quarterly media updates and annual market visits.
Every client is different and there is no cut and paste approach to suit everyone.
Contact us today to discuss a consultancy plan that suits you.